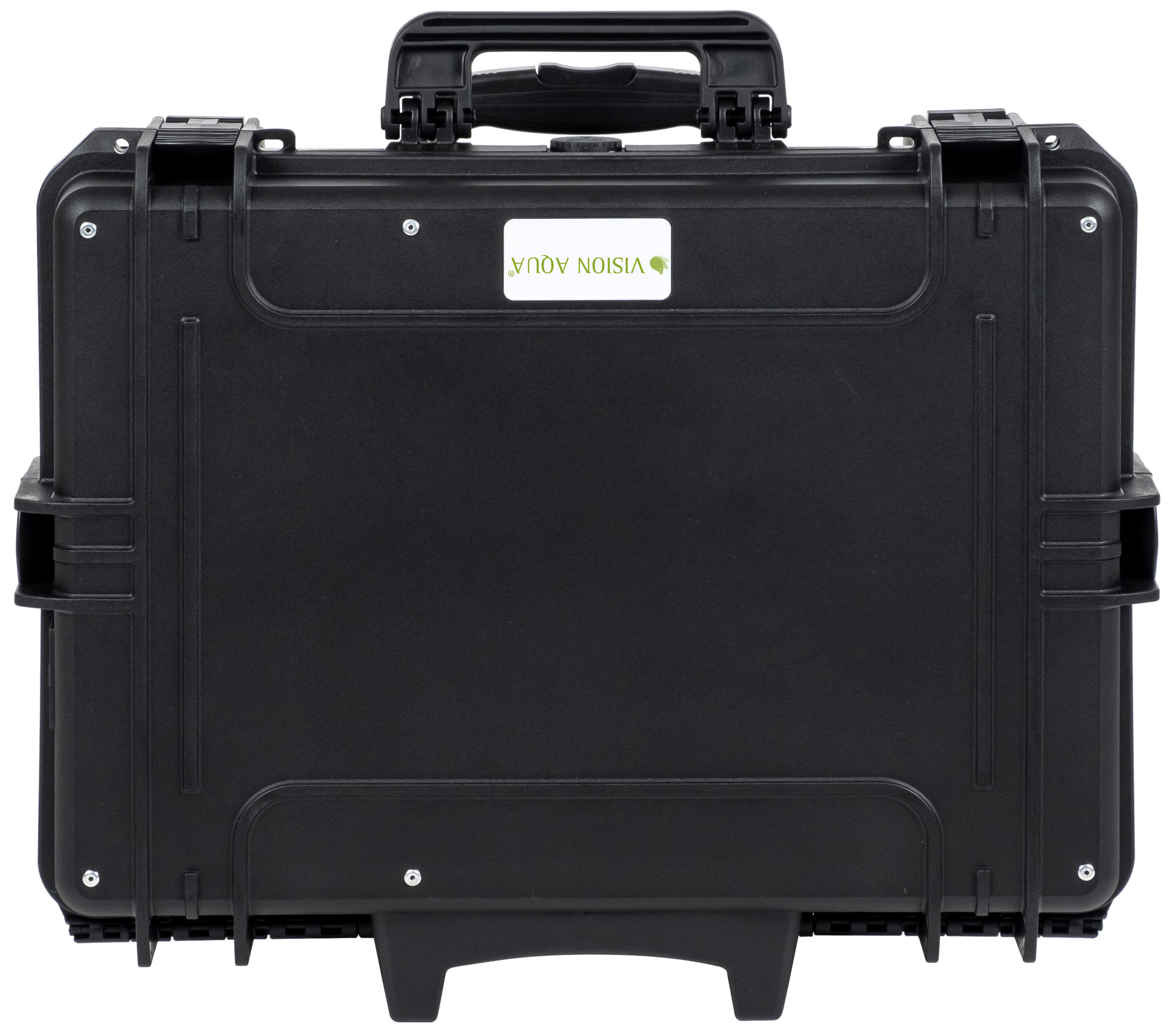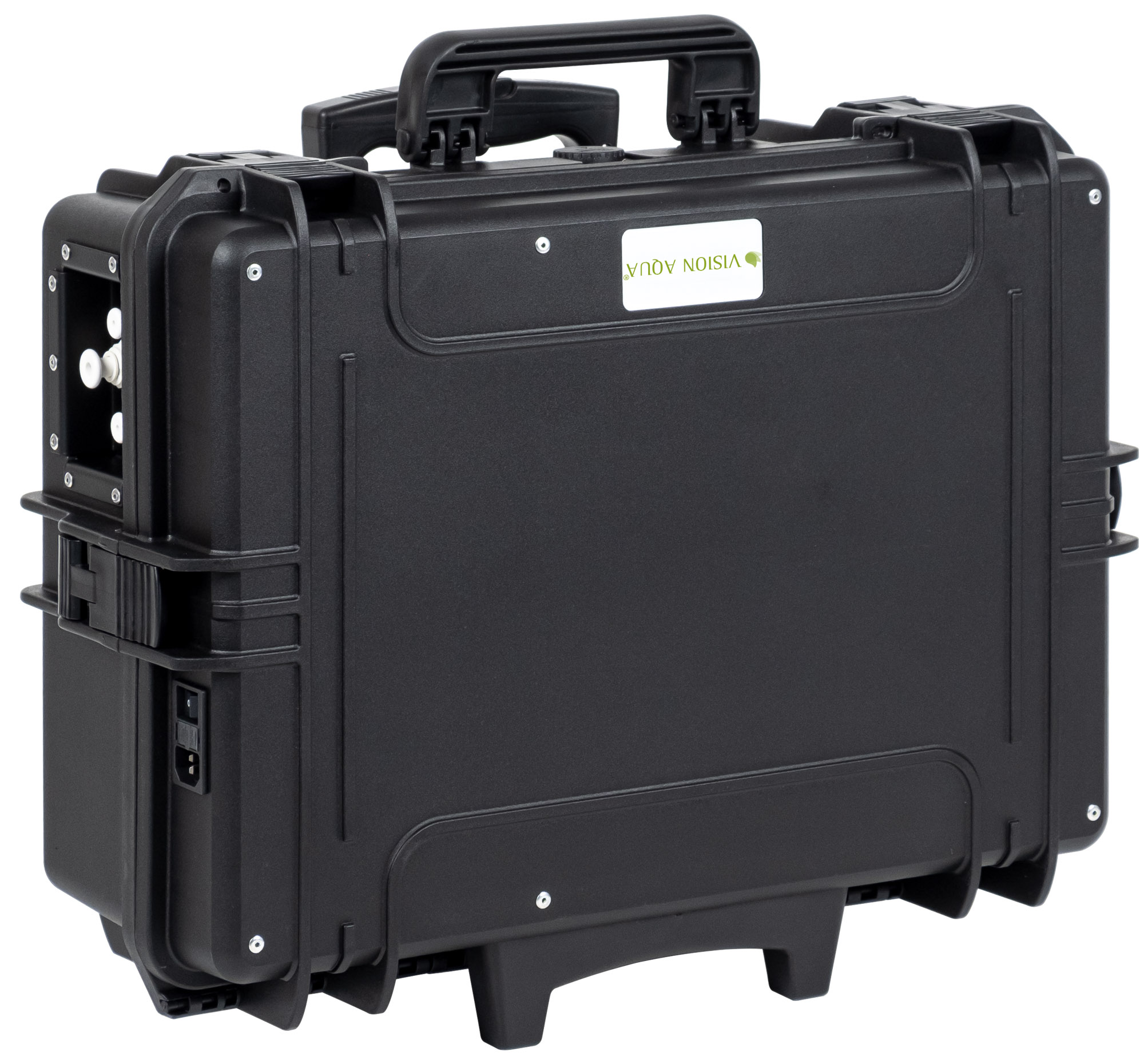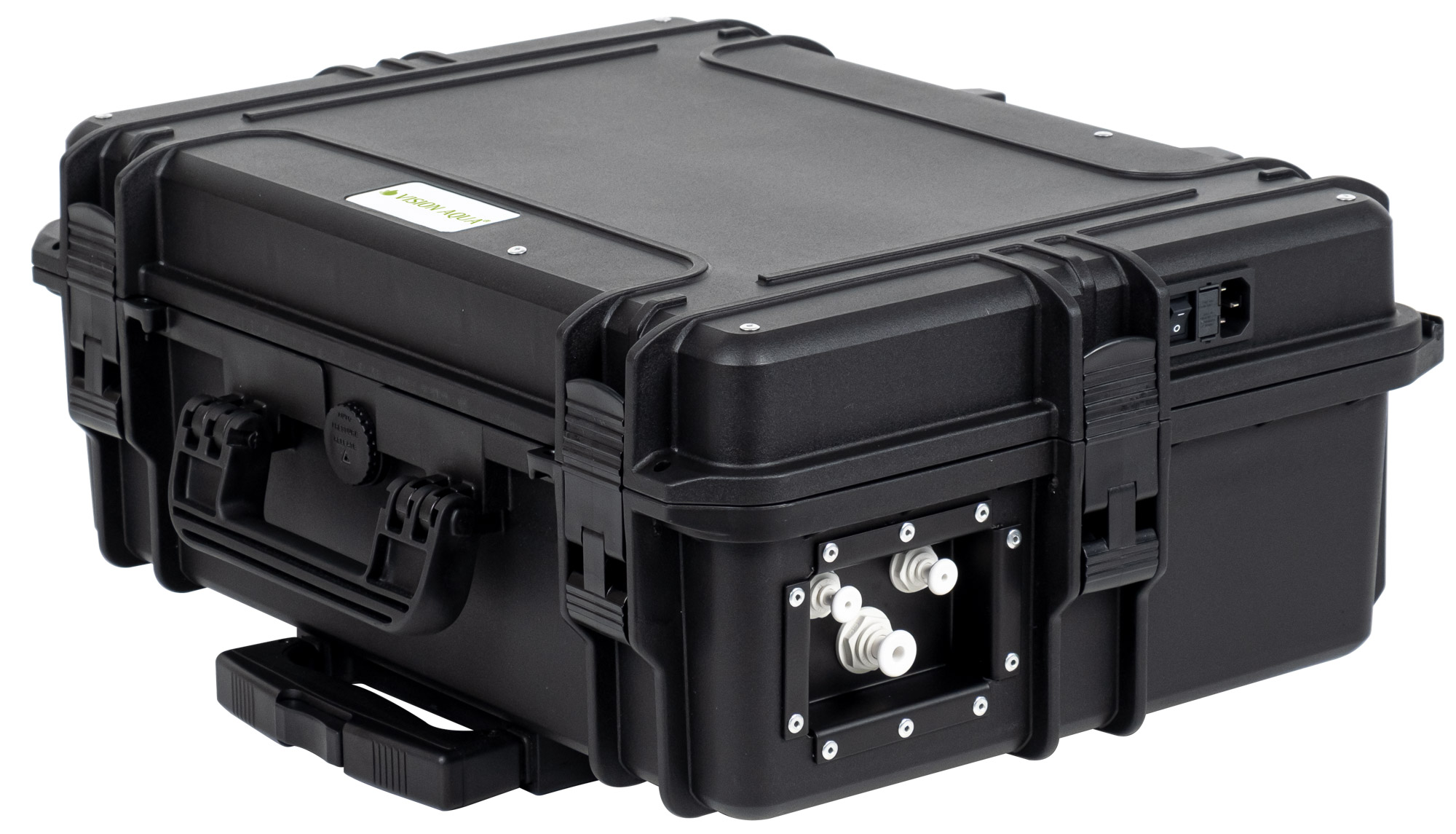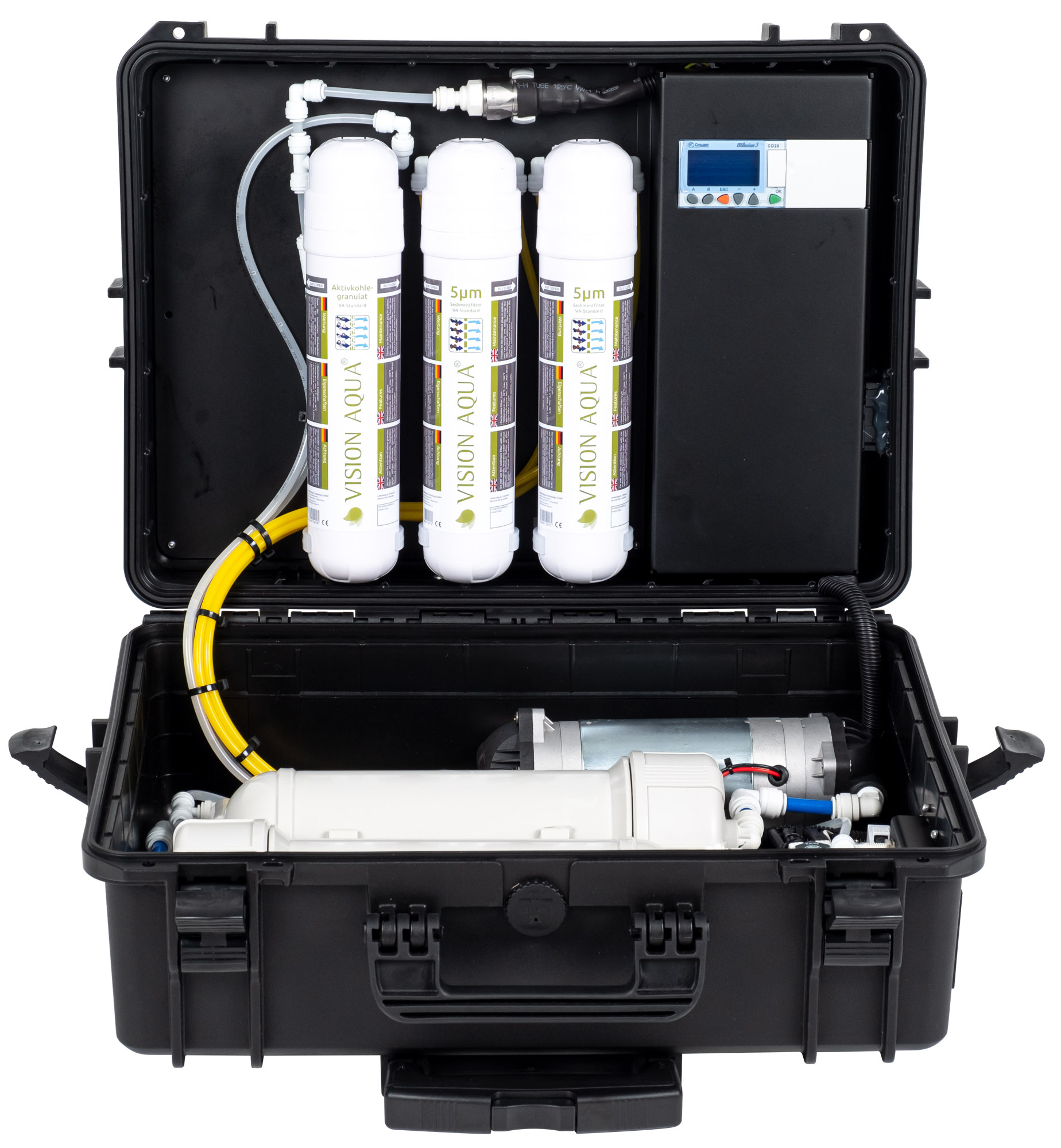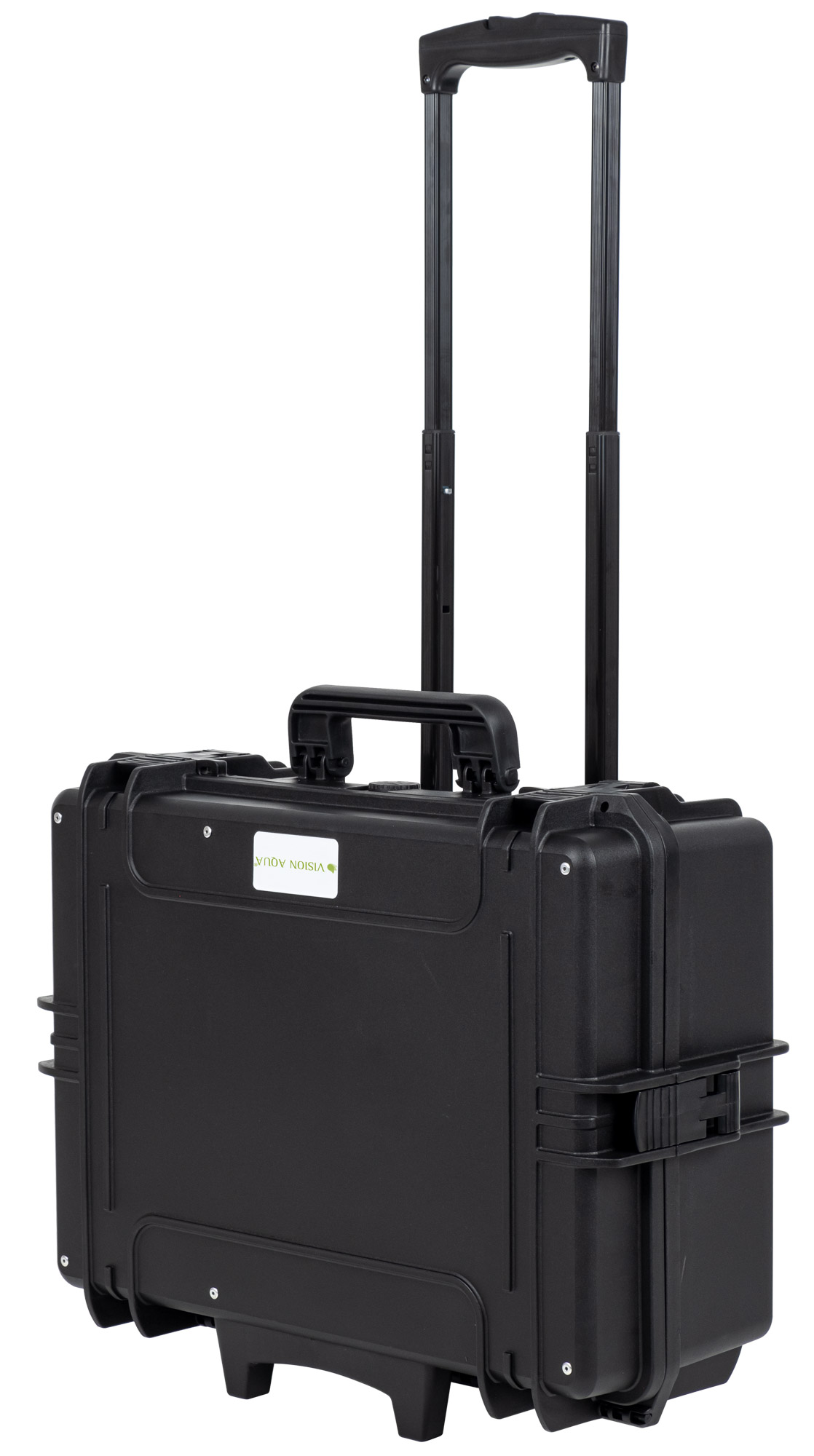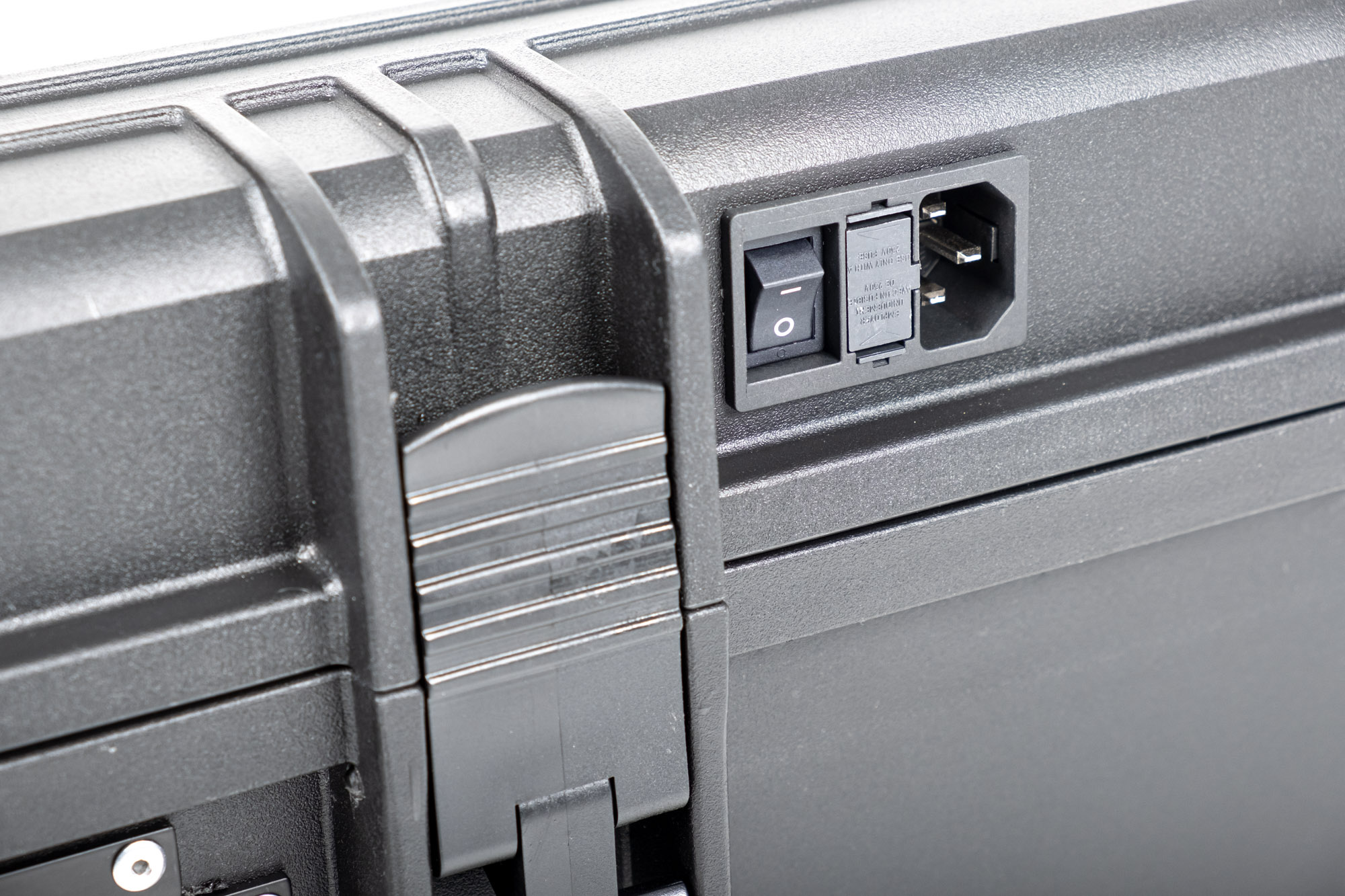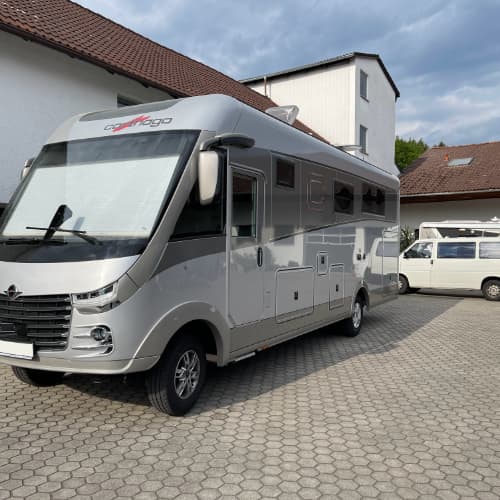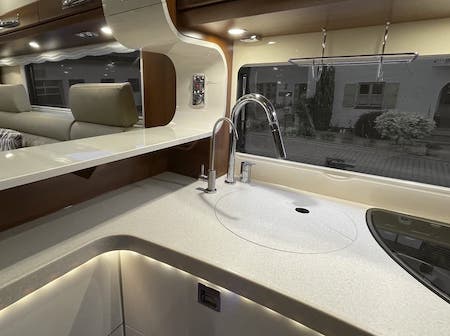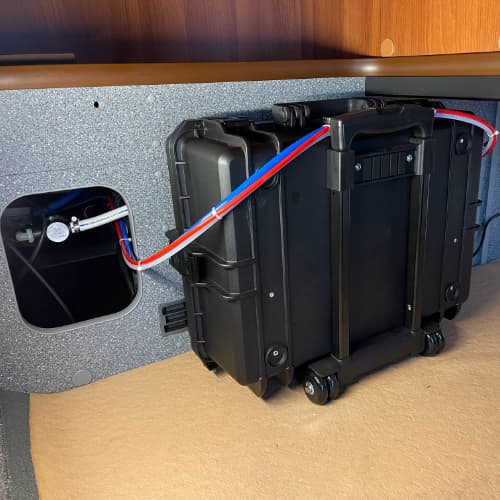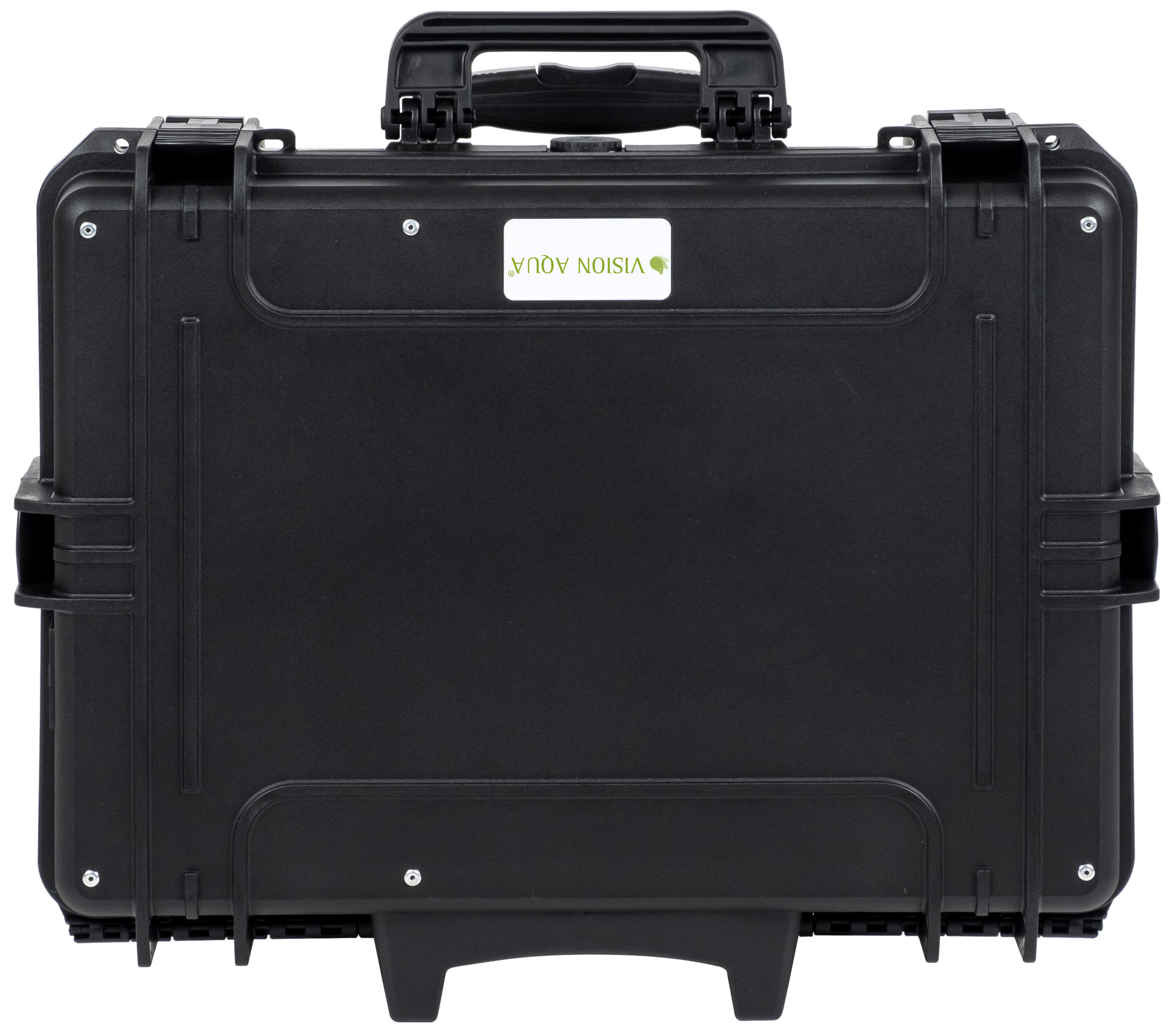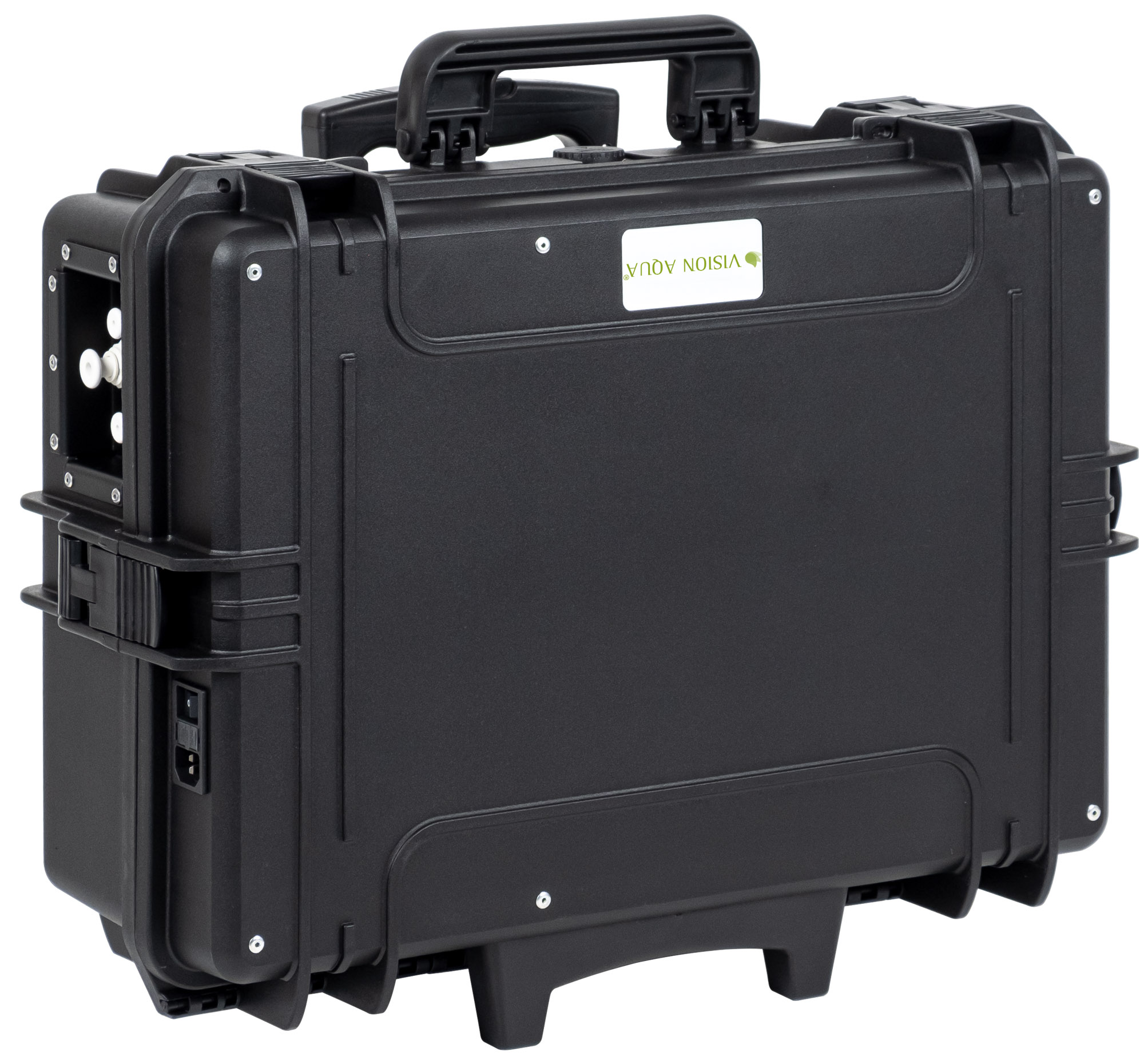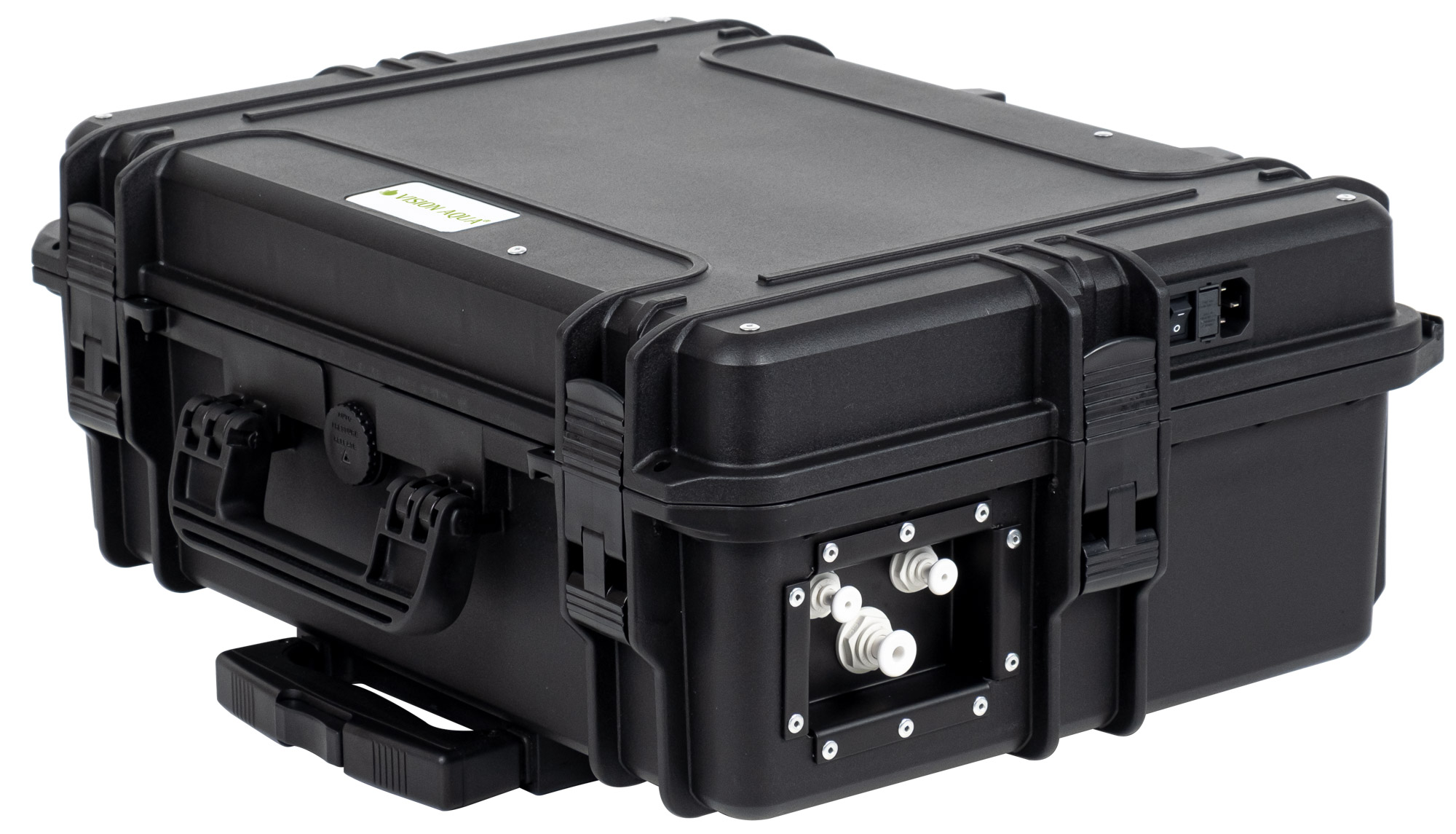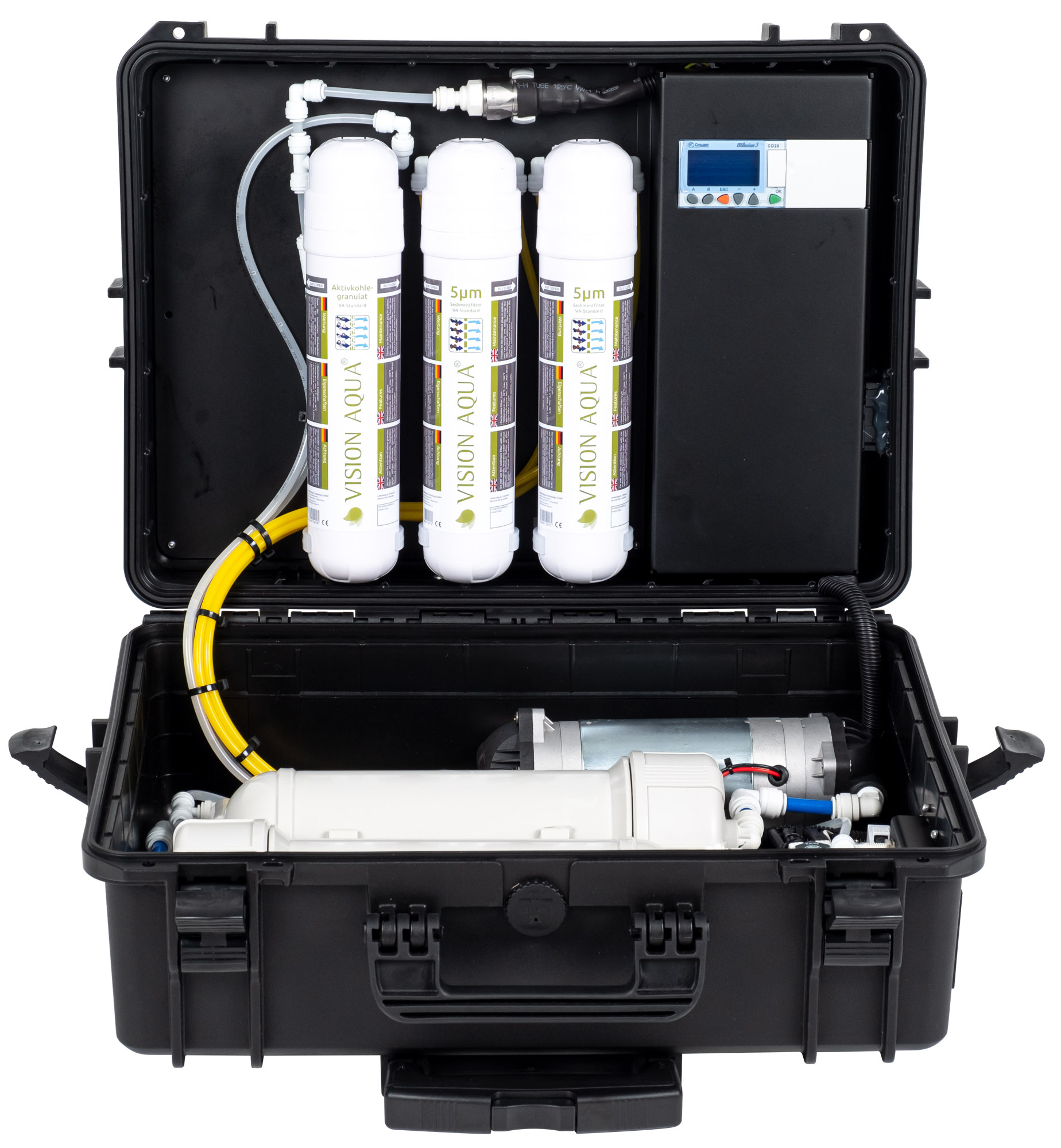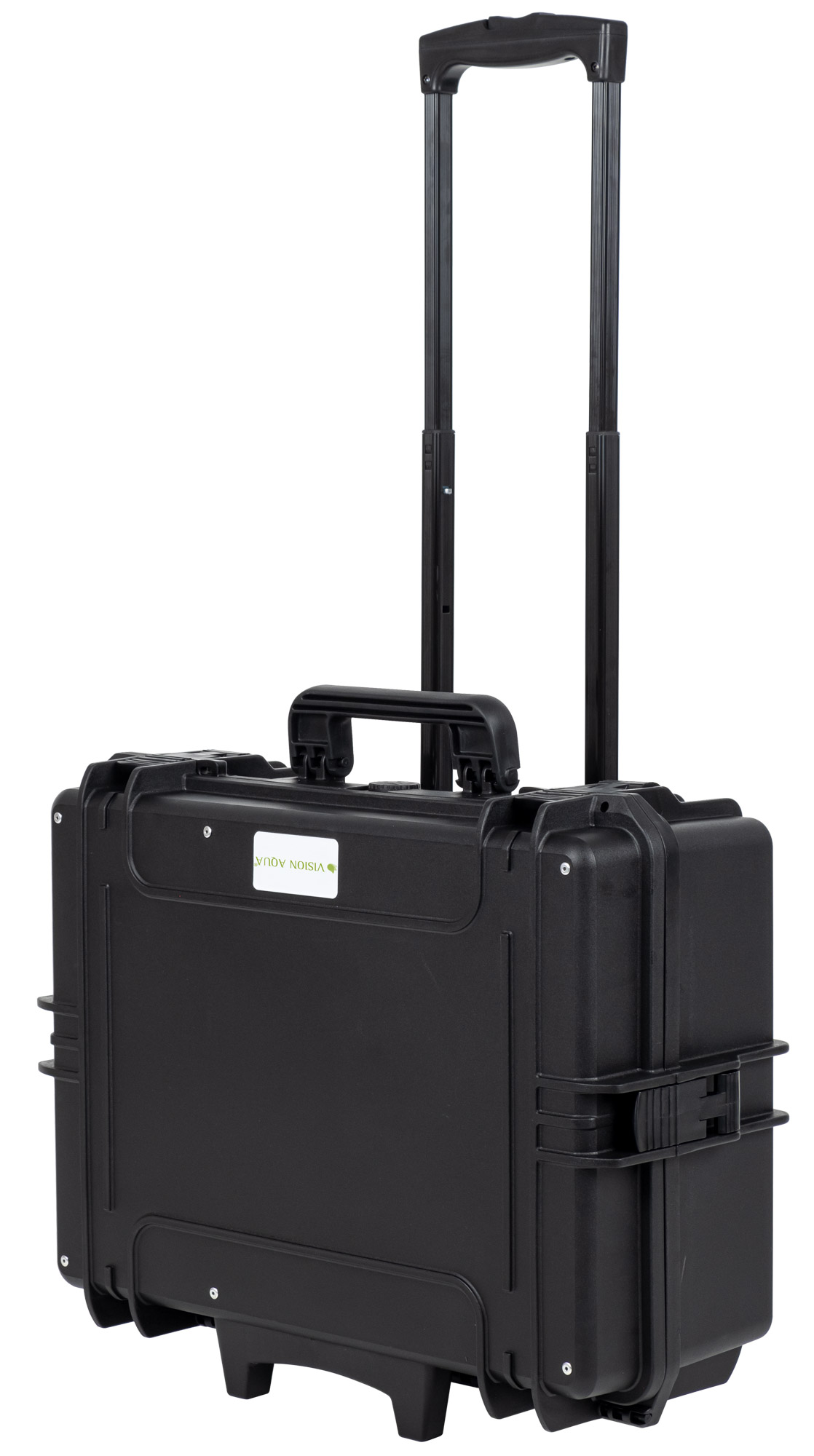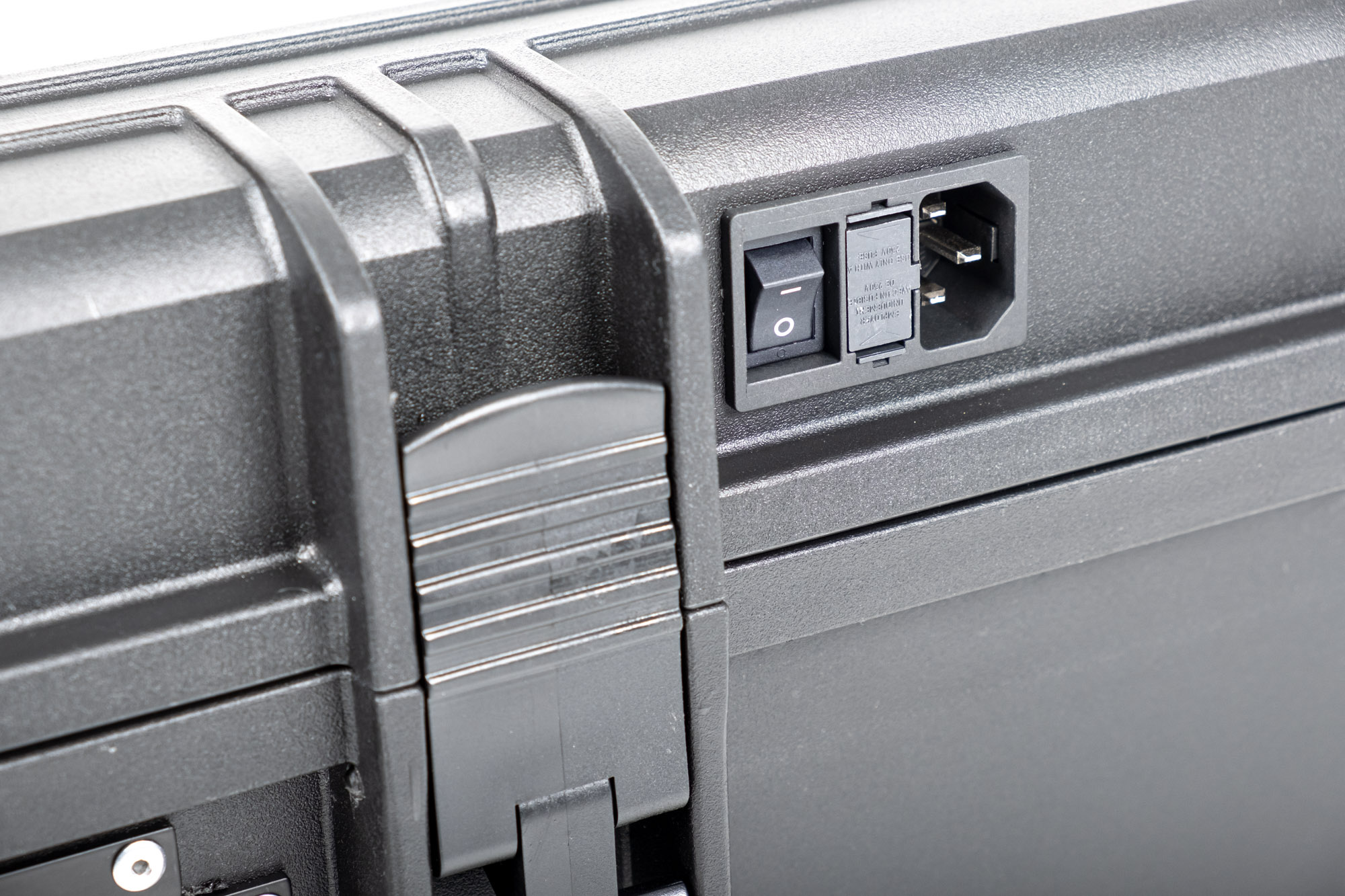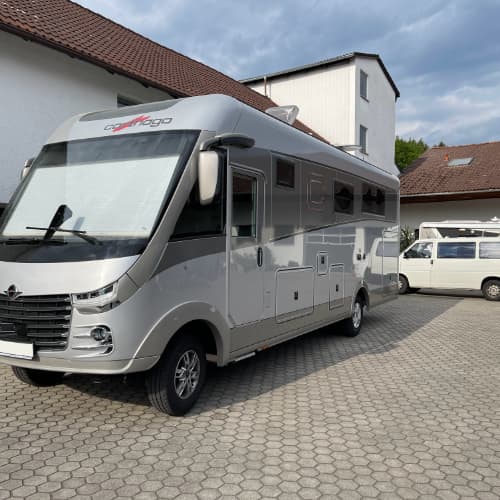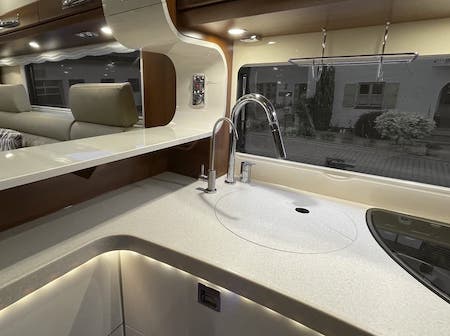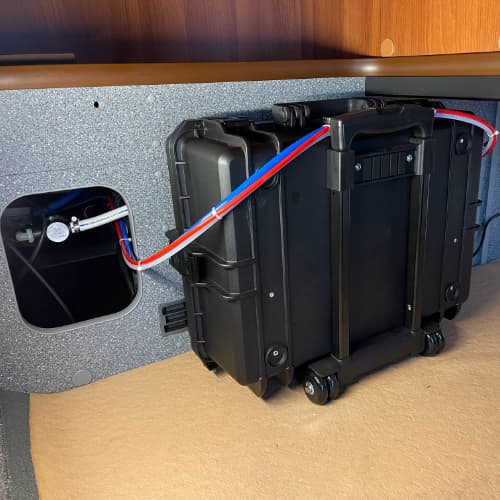 Available, delivery time: 1-3 days
Product number:
9000021.3
Manufacturer no.:
9000021.3
Choose the suitable configuration option for your Verdanium GEO water filter now
The Verdanium GEO water filter with connection set including a 1-way water faucet is the most commonly chosen installation option. With this, you can start producing safe, clean, and tasty drinking water right away, and the modern and simple design of the faucet fits into any environment. 
With the connection set including a 3-way water faucet, you can use hot and cold tap water as usual and directly access the purified water from the Verdanium GEO water filter through an additional outlet. 
Do you already have a stainless steel or boiling water faucet in your kitchen? Then the Verdanium GEO water filter including the connection set is the right choice for you.
138
Purified water in liters per hour
1
Energy consumption in watts per liter
888
CO2 savings in kg per year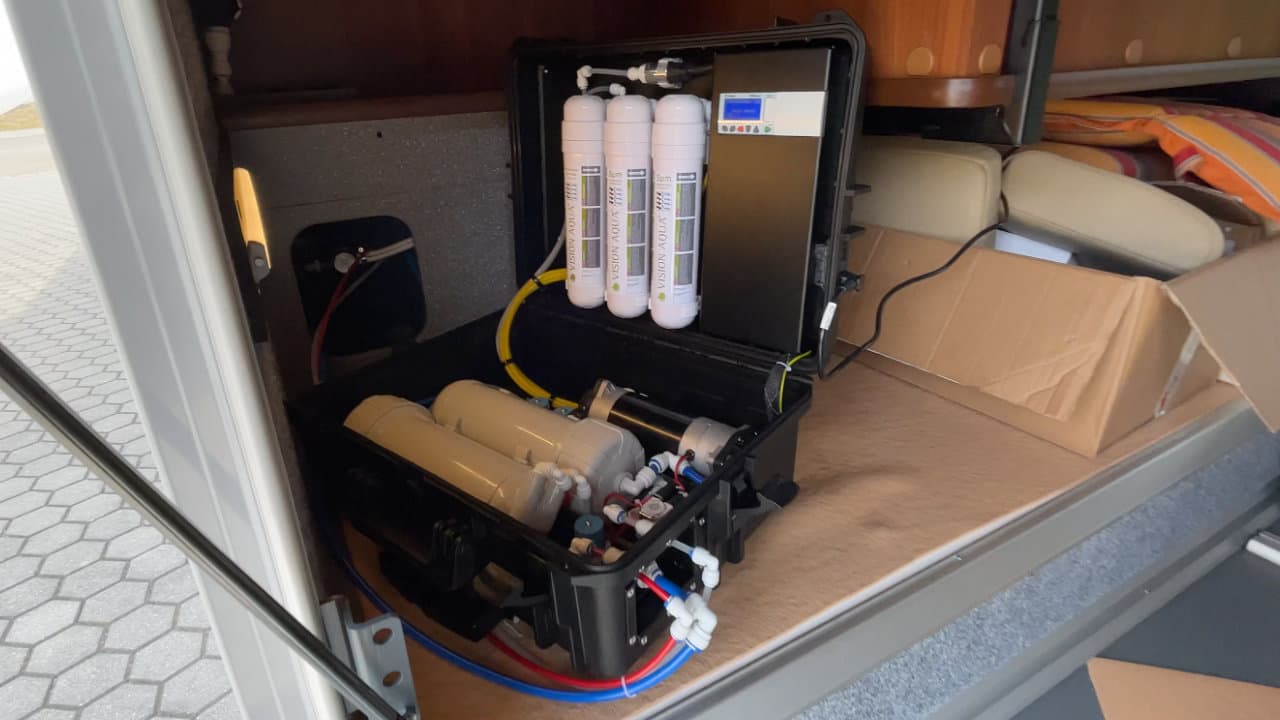 The hybrid water filter for your motorhome and home
With the water filter Verdanium GEO, you now have the possibility to enjoy safe, clean, and delicious drinking water on your travels and in your motorhome. But not only there, because with just a few simple steps, you can also install the Verdanium GEO in your home kitchen and have your drinking water with you at all times. You no longer need to worry about water quality on site.
The Verdanium GEO is the ultimate water filter in a practical suitcase system. It gives you the freedom to enjoy clean drinking water anytime and anywhere. No other water filter on the market offers such comfort and possibilities as the Verdanium GEO.
A production capacity of up to 2.3 liters of pure drinking water per minute (depending on the input water temperature) leaves nothing to be desired. The water ratio of 1:0.8 is unbeatable and cannot be compared to other water filtration systems in the mobile sector. Buying extra bottled water becomes unnecessary from the first day, because with the Verdanium GEO, you can turn any tap water into crystal clear and particularly soft pure water. Up to 99% of all health-endangering substances, such as viruses and bacteria, microplastics, suspended particles and sediments, noble gases like chlorine, drug residues, as well as radioactive elements, are filtered out of the water by the Verdanium GEO.
The GreenOsmo® technology developed exclusively by VISION AQUA® offers you much more than just purified drinking water. High filtration performance with minimal wastewater and low energy consumption make the Verdanium GEO extremely economical. The integrated rinse water recovery ensures concentration dilution on the wastewater side and a quick start of the filtration process for maximum convenience.
As is typical of the Verdanium products from VISION AQUA®, the Verdanium GEO water filter also offers technological added value that you can only get from VISION AQUA®, including:
With 138 liters of pure water per hour, you always have enough water for your applications.
Thanks to an extremely optimized design of the performance components, the Verdanium GEO water filter achieves an energy consumption of 0.88 watts per liter of pure water.
A price of approximately 0.007 € per liter of drinking water is unbeatable. Nothing to drink is even cheaper.
With over 888 kg CO2 savings per year, you are among the people who actively do something for the environment and the climate.
The filter change for the Verdanium GEO water filter is child's play thanks to the Push & Click procedure, as with all VISION AQUA® water filters, and can also be done in no time here. You can also completely do without additional tools for the filter change. All functions and operating states of the Verdanium GEO are displayed on the display, and you are additionally informed about the annual filter change.
This makes the Verdanium GEO water filter an absolutely unbeatable system and the best choice for you if you are frequently on the go and do not want to do without safe, clean, and tasty drinking water.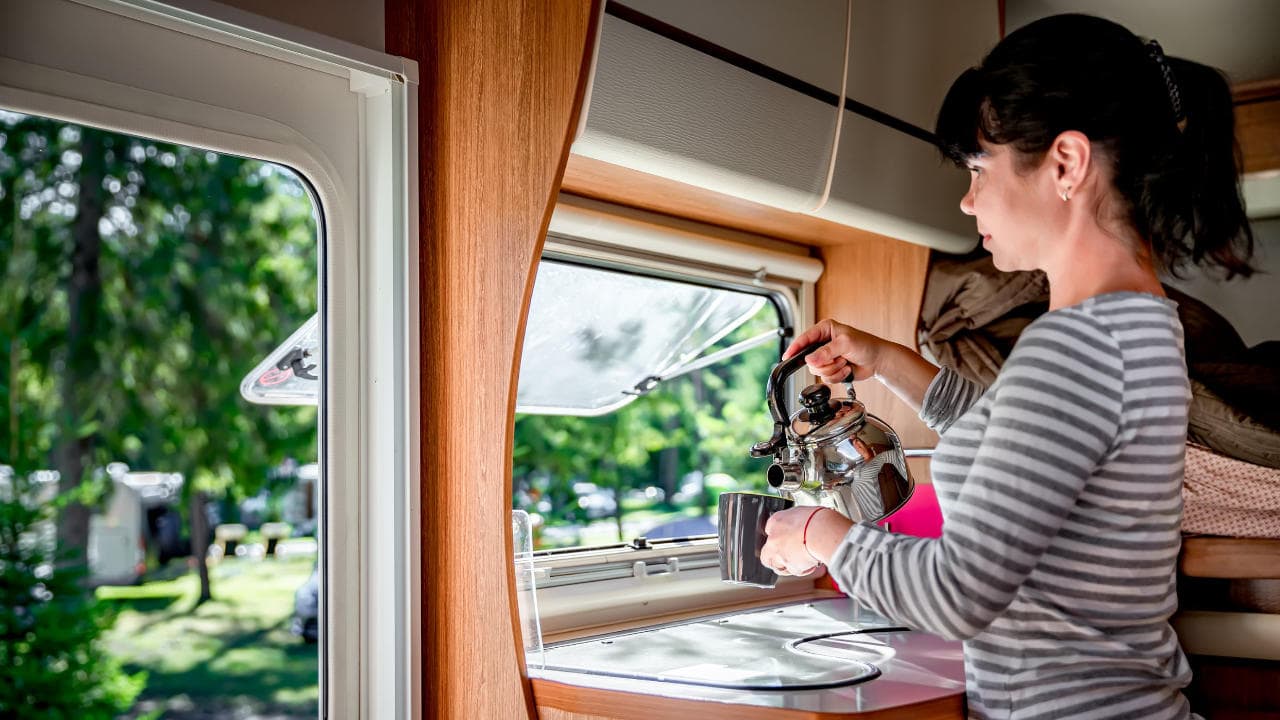 Highest Quality
The water filter Verdanium GEO is unmatched in terms of quality compared to other water filter systems. The sturdy hard-shell case made of polypropylene enables easy transportation and protects the installed components of the water filter inside.
With its diffusion-effect membranes, the Verdanium GEO takes the production of pure water to a completely new level: compact, efficient, intelligent, and equipped with the latest technology for water filtration.
The GreenOsmo® technology developed by VISION AQUA® sets new standards in terms of filtration quality, consistency, wastewater and energy efficiency, as well as production volume. The water is purified from up to 99 % of all harmful foreign substances, leaving only safe, clean, and tasty drinking water. Viruses and bacteria, sediments and suspended particles, microplastics, pharmaceutical residues, and radioactive elements are effectively filtered out of the water by the Verdanium GEO.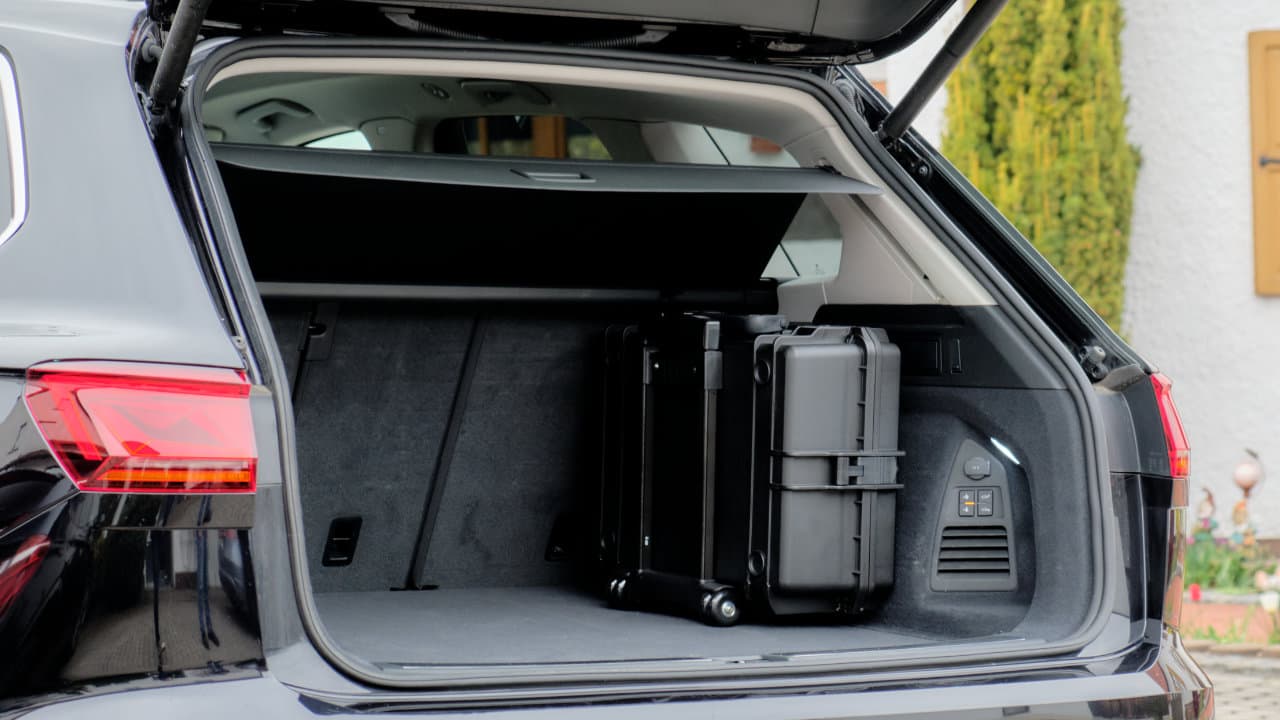 Compact and Space-saving
The compact design of the Verdanium GEO as a practical suitcase system with its space-saving dimensions of (W x H x D) 555 mm x 440 mm x 255 mm allows for easy transport of the water filter while traveling in the trunk alongside your luggage. All connections are recessed inside so that they are not damaged during transport.
Using the telescopic handle, you can move the Verdanium GEO water filter like a trolley. The transport handle can be almost completely recessed and does not hinder movement when the system is moved using the regular suitcase handle.
To connect the Verdanium GEO water filter in your kitchen at home, only a few simple steps are necessary. This means you can always have your pure water with a consistently high drinking water quality wherever you go.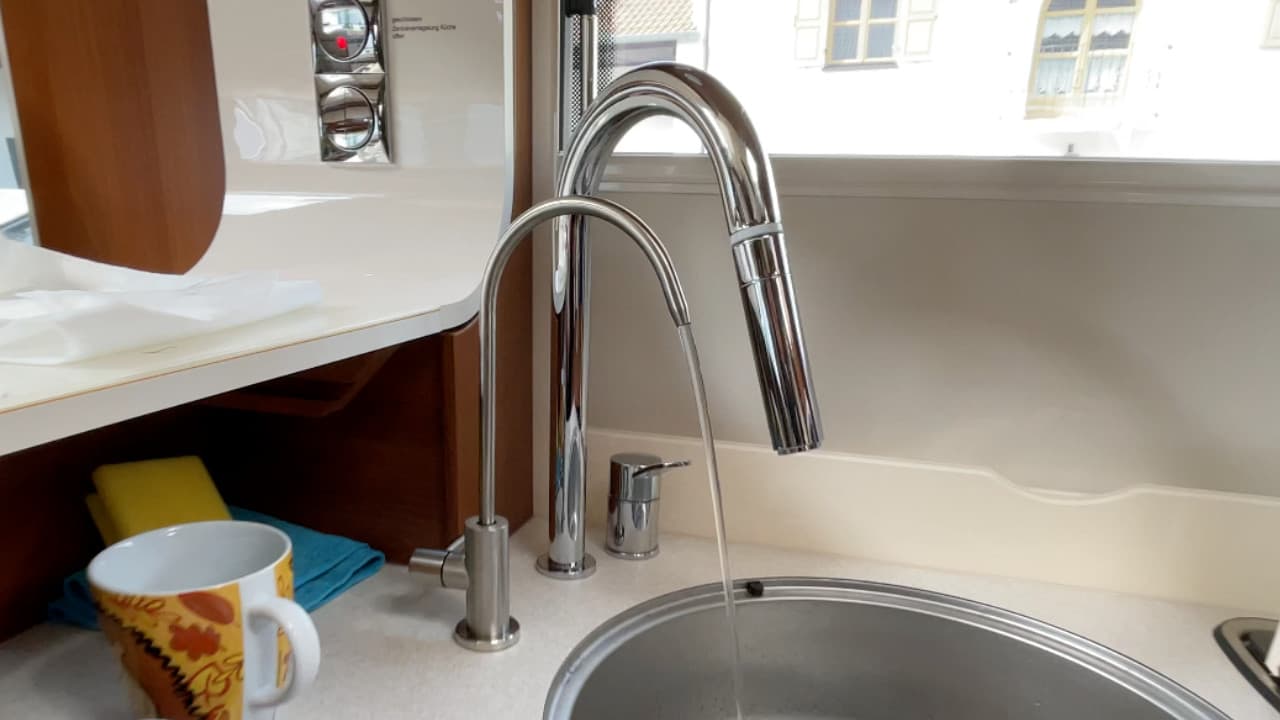 Di-Flow© Water Filter - Direct Water Production On the Go
Like all VISION AQUA® Verdanium water filters, the Verdanium GEO water filter uses the Di-Flow© standard for drinking water treatment. The drinking water is produced live in the system and is immediately available to you in crystal clear form. No intermediate storage is required, which benefits the space-saving design of the Verdanium GEO water filter. The system fits in small and large motorhomes and even in small kitchens under the sink.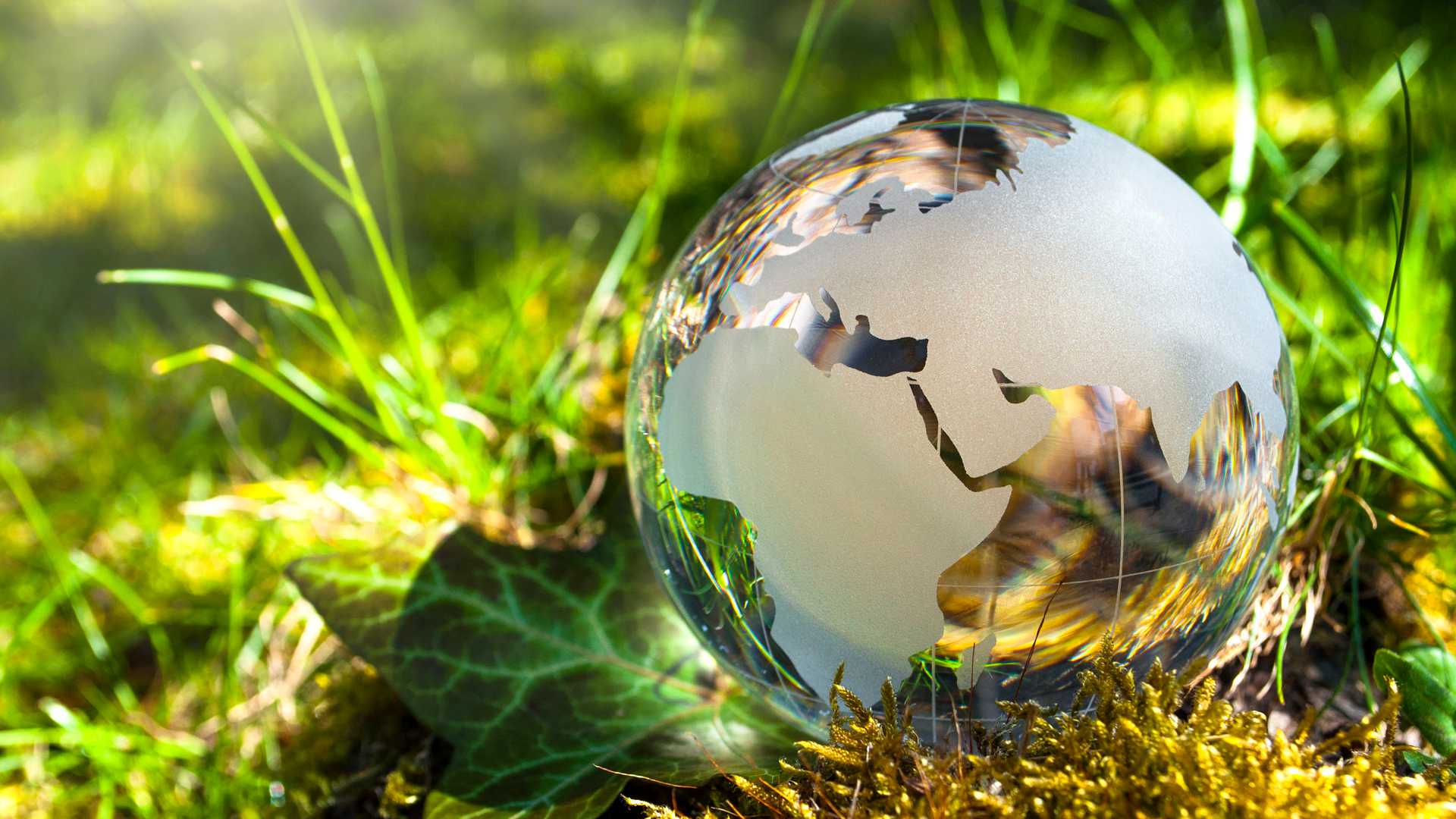 Make an active contribution to environmental protection
The Verdanium GEO water filter is a clever and sustainable solution to actively promote environmental protection while saving money by saying "NO" to unnecessary bottled water. You no longer need to buy drinks, and you only consume the amount of drinking water that you really need. The water filter is a healthy and environmentally friendly alternative to the many single-use and multi-use packaging options.
The Verdanium GEO turns ordinary tap water into safe, clean, and delicious drinking water. The drinking water from the Verdanium GEO is always available to you, and the elimination of bottled water allows you to save up to 50 % of the weight of transport when shopping. Additionally, you have more storage space available since you no longer have to store bottles.
There are no unnecessary energy and transportation costs for the production, filling, and distribution of bottles. Only 0.35 grams of CO2 per liter of drinking water are generated for the extraction, treatment, distribution, and management of regional water utilities to transport the drinking water to your home, and these are so minimal that they do not significantly impact the environment. With the Verdanium GEO, you can greatly reduce your personal CO2 footprint. Try it out and test the Verdanium GEO now. You will be surprised at how effectively you save money and time while also protecting the environment.
Save yourself from unnecessary bottle purchases and transportation costs
It is recommended that one should drink at least 3 liters of water per day. For a family of four, this amounts to 12 liters of water per day, and if one has to regularly buy drinking water, it not only puts a strain on the wallet, but also on the environment.
1 liter bottled water costs a minimum of 0.13 € (not including deposit). A family of 4 would need to spend 1.56 € per day just on bottled water. This amounts to 46.80 € for a 30-day month and 48.36 € for a 31-day month. In one year, this adds up to 555.36 € just for the purchase of bottled water. 
Treating tap water properly and in an environmentally friendly way is significantly cheaper than buying bottled water.

The Verdanium GEO water filter requires approximately 1.8 liters of water to produce 1 liter of purified water. The calculation is based on the price of 1.766 € per cubic meter of water, plus a 1.56 € wastewater fee. This amounts to approximately 0.00332 € per liter, which translates to approximately 0.0059 € per liter for the system (prices for Munich as of January 1st, 2021).
 
A family of 4 therefore has expenses of only 0.07 € per day. This, also extrapolated to a 30-day month, results in 2.12 € spent on drinking water per month. In a 31-day month, it is even 2.19 €. Extrapolated to a year, this is only 25.84 € for absolutely pure drinking water.
 
Comparing the expenses of bottled water for a 4-person household of 555.36 € per year with the drinking water from Verdanium GEO, a saving of 529.52 € is achieved and you always have pure drinking water available.
Application areas - more than just drinking water
---
The Verdanium GEO water filter offers you many more possibilities of use than just using pure water for drinking. You can use it to cook delicious meals and refine drinks. Pets will not want to drink anything else, flowers and plants will bloom in full splendor, and household tasks can also be done much more quickly with pure water.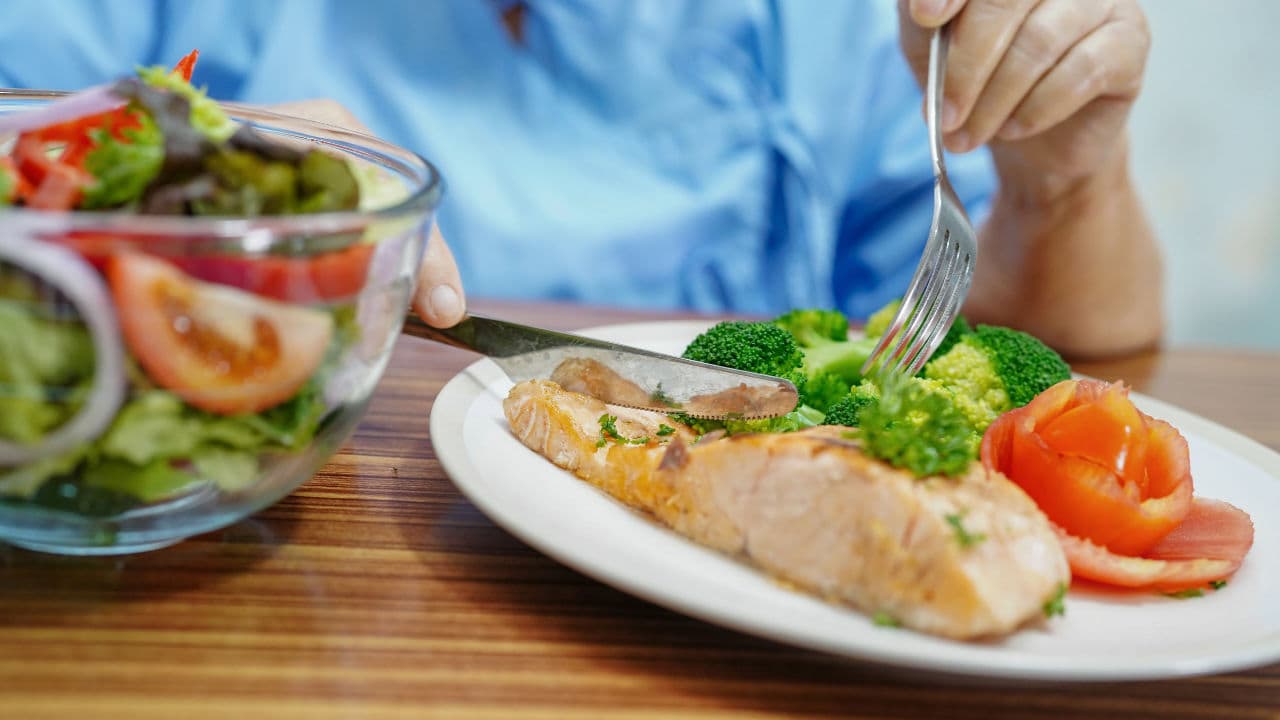 Cooking with pure water

Water is undoubtedly the most important ingredient for cooking. Using ordinary tap water, in which various substances such as lime, chlorine, etc. are dissolved, is now unnecessary thanks to the Verdanium GEO. It effectively removes all unwanted ingredients from the water that can cloud or negatively affect the flavors and taste of ingredients. 
Using pure water for cooking, you will quickly notice that the taste of vegetables and other foods improves significantly. The flavors of the individual ingredients unfold much better, and the valuable nutrients of the ingredients are preserved.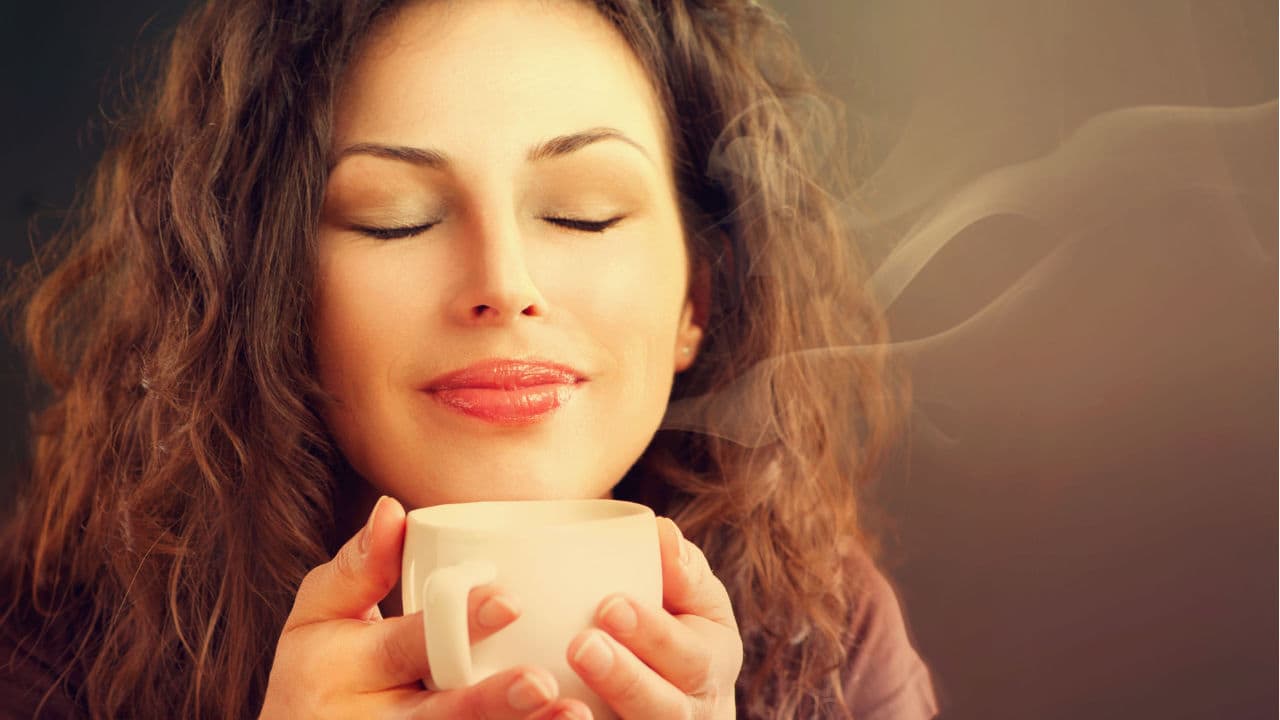 Experience ultimate enjoyment
The quality of water has a significant impact on the taste of coffee and tea. For an optimal drinking experience, you should use only the pure water from the Verdanium GEO water filter to make these beverages. 
With the clean water free from various substances, the subtle flavor nuances of coffee and tea can be perfectly highlighted. In addition to better-developed aromas and a more intense taste, your drinks will also have a much stronger color. Moreover, there will be no unappetizing streaks on the surfaces, as is often the case with regular tap water, and you can save on coffee and tea.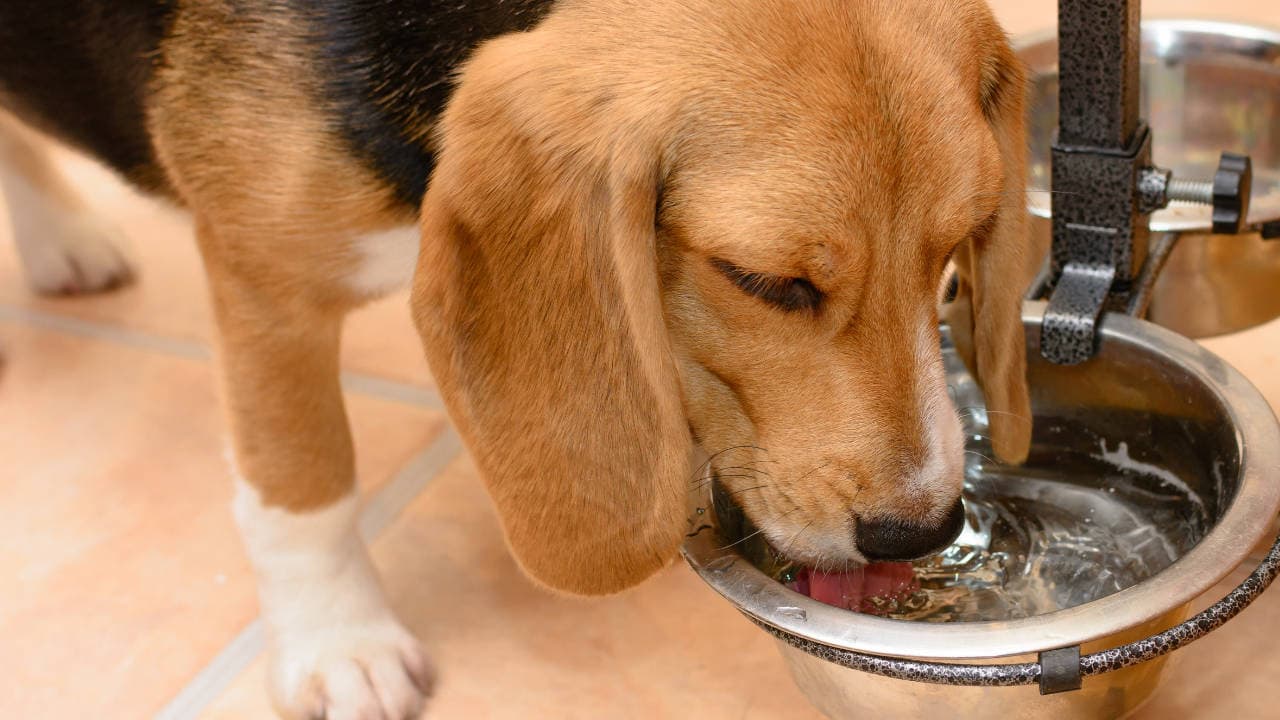 Clean Water for Pets
For our pets, we want only the best. Starting with premium food and toys to keep them entertained. So why not also provide fresh and clean water for them to drink? You can now do this with the Verdanium GEO water filter.
Compared to regular tap water, the purified water is softer, fresher in taste and odorless. Animals will always choose the purified water over regular tap water because they instinctively know which water is good for them.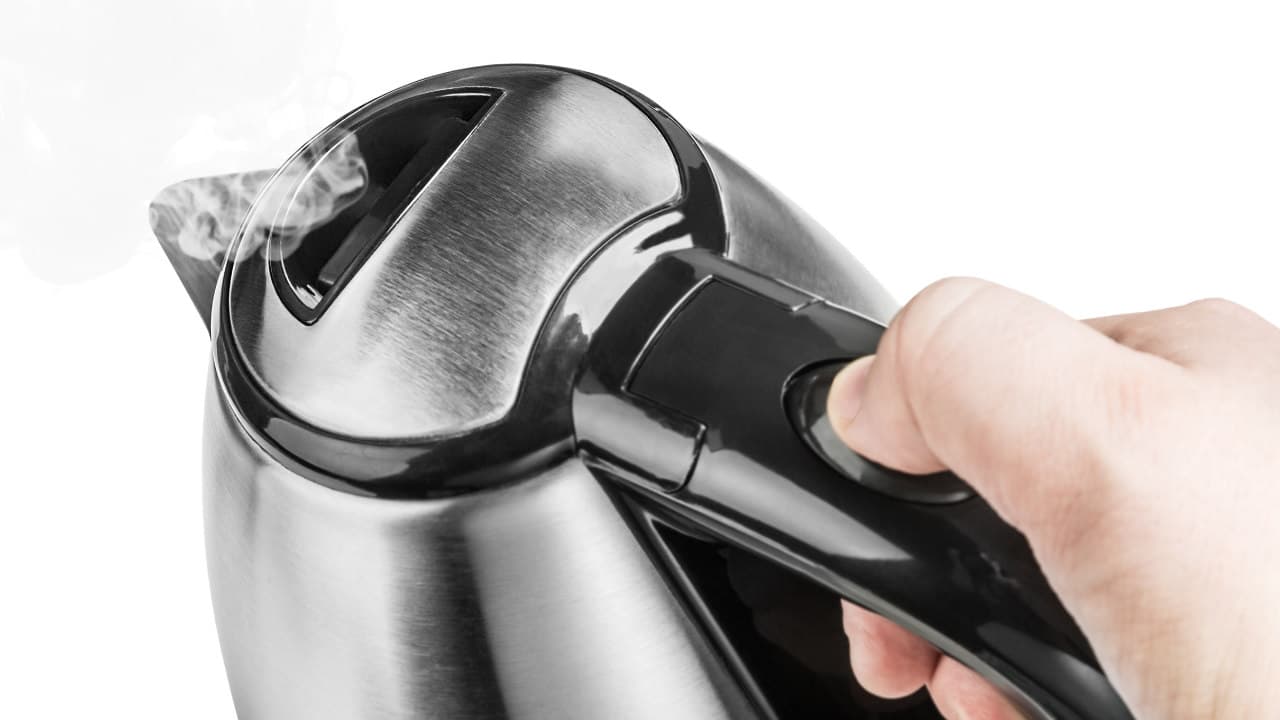 Pure water for water kettles 
Limescale deposits in kettles are not only unsightly, they also provide ideal living conditions for bacteria. With the pure water from the Verdanium GEO water filter, no more limescale will detach in the kettle. 
Limescale in the kettle is now finally a thing of the past! Your kettle will also thank you because with the pure water from the Verdanium GEO water filter, it will work longer and more reliably.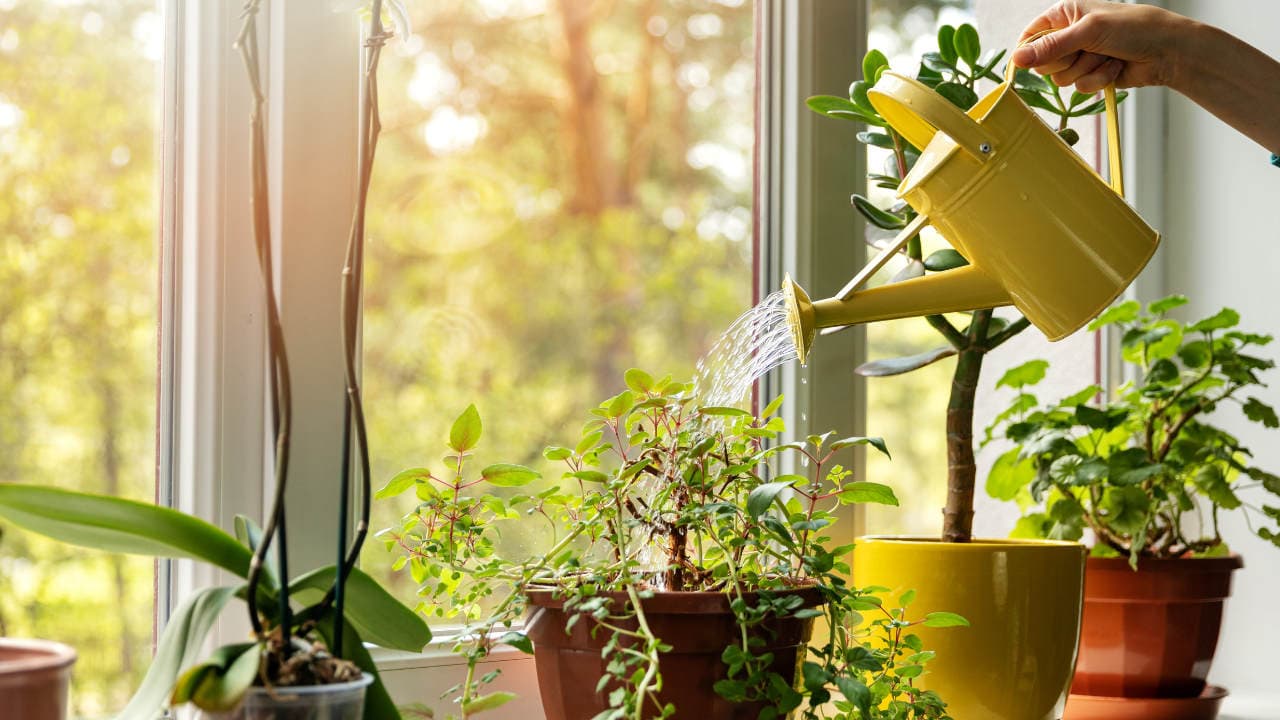 Perfect for flowers and plants 
Especially for flowers and plants, water quality plays an important role. The purer the water, the better they can thrive. Nature impressively demonstrates this: plants thrive best with rainwater, which is largely free of salts, lime, and other dissolved substances. 
With the clean water from the Verdanium GEO water filter, you create the ideal basis for your flowers and plants at home. It is absolutely free of substances, allowing your plants to absorb the essential nutrients from the soil much better and thrive. Everyone will envy you for the beauty and blossoming of your flowers and plants.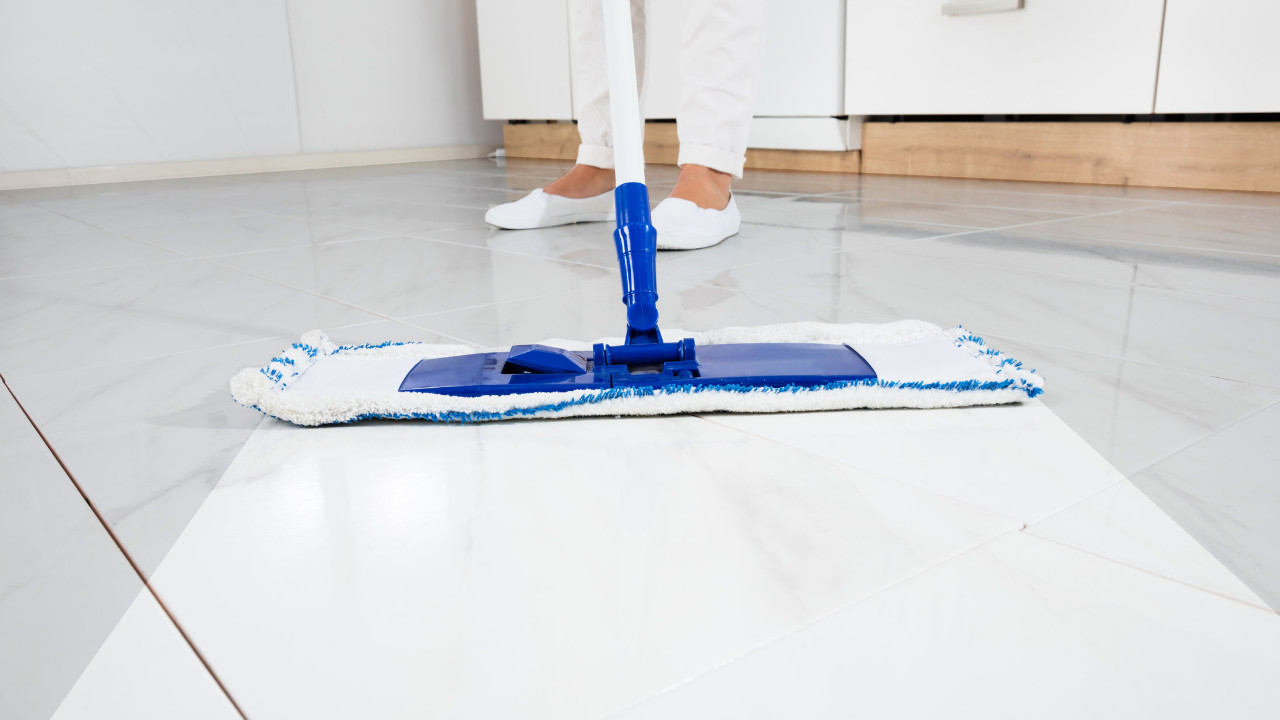 The Number 1 Cleaning Agent
With the clean water from the Verdanium GEO water filter, you have an innovative, environmentally friendly, and effective household helper at your disposal at all times. Its strong cleaning power is excellent for cleaning and wiping down work surfaces, floors, windows, and delicate surfaces. 
You can now reduce the use of chemical cleaning agents. The clean water combines perfectly with existing dirt particles and absorbs them more thoroughly than conventional tap water. After cleaning, dirt particles are less likely to stick to surfaces, which is particularly noticeable when cleaning windows. Just try it out.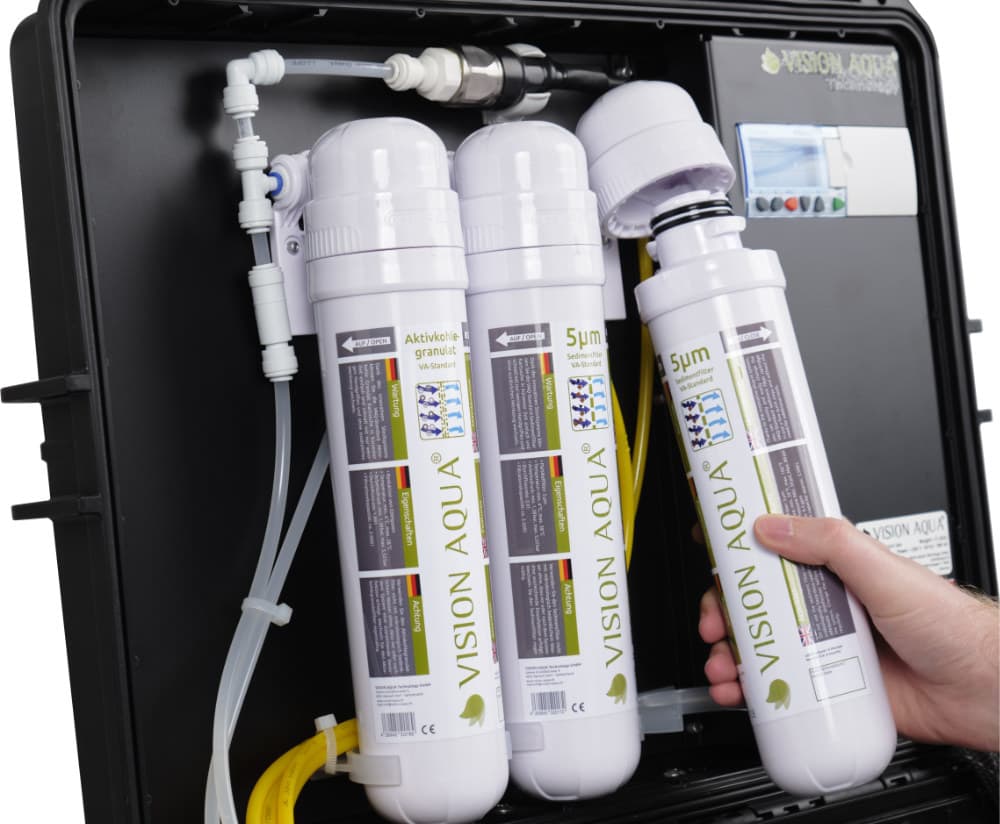 Push & Click filter replacement - the easiest filter replacement in the world
With conventional water filter systems, the filter replacement often turns out to be a cumbersome challenge. The system has to be dismantled, it is difficult to access the filter units, and often special tools are needed to open the filter cartridges. This procedure can quickly take up a lot of time that could be better used elsewhere.
Simply open the case and you have access to the filters.
With the innovative Push & Click procedure, we have designed the filter replacement of our VISION AQUA® water filter systems to be as user-friendly and simple as possible. Simply tilt the filter units forward out of the holder and turn the filter out of the filter head. Then install the new filter units in reverse order. This way, a filter replacement can be done within a short time without additional tools.
The connection between the filter cartridge and filter head is made using a bayonet lock. Under pressure, the connection snaps firmly into the bayonet lock, making it difficult to loosen or open the connection. Two mechanical valves in the filter heads lock the water inlet and outlet during filter replacement. This prevents water from running out of the system uncontrollably and causing damage.
Filter cartridges must withstand pressure spikes of up to 50 bar that can occur in water pipes without bursting or even popping out of the cartridge head. To ensure this, the VISION AQUA® standard filter cartridges are sealed using friction welding, which allows for the highest strength.
In addition, the replacement filter cartridges have their own seals that do not need to be cleaned, checked, or replaced in a cumbersome manner during filter replacement.
Product information "Verdanium GEO - EU version incl. connection set and 1-way water tap"
Scope of delivery:
1 x Verdanium GEO
1 x Connection set for Verdanium GEO
4 x VA-Standard - Sediment-Filter, PP cartridge (pre-filter)
1 x VA Standard - Granulated Activated Carbon Filter, GAC Cartridge (post-filter)
1 x 1.8m power cord - EU version
1 x 1-way tap, tap with straight connector - 1/4" tube external diameter (set)
Attention:
The filter cartridges are already inserted!
---
Ich verwende die GEO eigentlich nur in meinem Wohnmobil. Jedoch gab es in meinem Wohnort immer öfter die Wasser Abkoch Anweisung wegen Verunreinigungen, somit habe ich angefangen die GEO auch Zuhause Einzusätzen. Einfach das Einbauset bestellt für die Home + Wasserhahn. Jetzt bin ich flexibel und habe meine eigene Wasseraufbereitung immer dabei. Klasse gerät.
Für das Wasser sind 10 Sterne noch zu wenig!
In meiner Münchener Wohnung habe ich vor zwei Jahren bereits eine Verdanium Home von Vision Aqua installiert, nachdem ich gesundheitlich sehr angeschlagen war und mir mein Arzt empfohlen hat meine Ernährung und besonders meine Trinkgewohnheiten umzustellen. Anfangs war es schwer, da ich dachte Wasser ohne Sprudel nicht trinken zu können. Aber was soll ich sagen? Nach einigen Wochen habe ich mich an das stille Wasser gewöhnt und ich habe gemerkt wie gut mir das Wasser von Vision Aqua tut. Es war dann halt nur noch eine Frage der Zeit bis ich mir auch einen mobilen Wasserfilter besorgt habe. Seit einem halben Jahr ungefähr besitze ich nun auch noch einen Verdanium Geo. Das Filtersystem im Koffer. Beruflich bin ich weltweit mehrere Monate in verschiedenen Ländern unterwegs und brauchte einfach einen Filter, den ich mitnehmen kann. Auf das leckere Wasser von Vision Aqua möchte ich nicht mehr verzichten und habe es jetzt 365 Tage im Jahr immer dabei. Besser geht es einfach nicht! Wenn alles gut geht, werde ich in diesem Jahr für mein Apartment in Toronto auch noch einen Filter kaufen. Herzlichste Grüße, Ralf