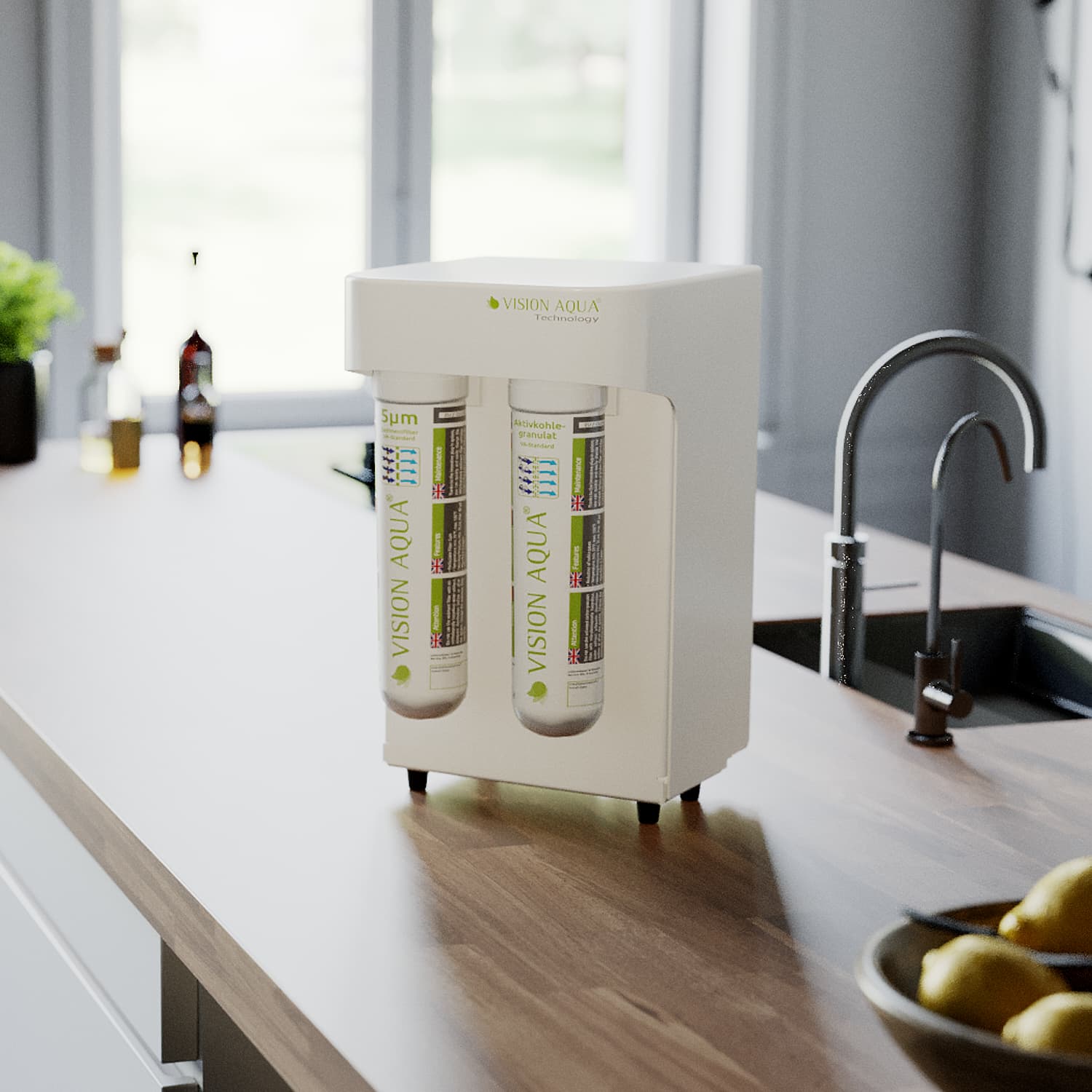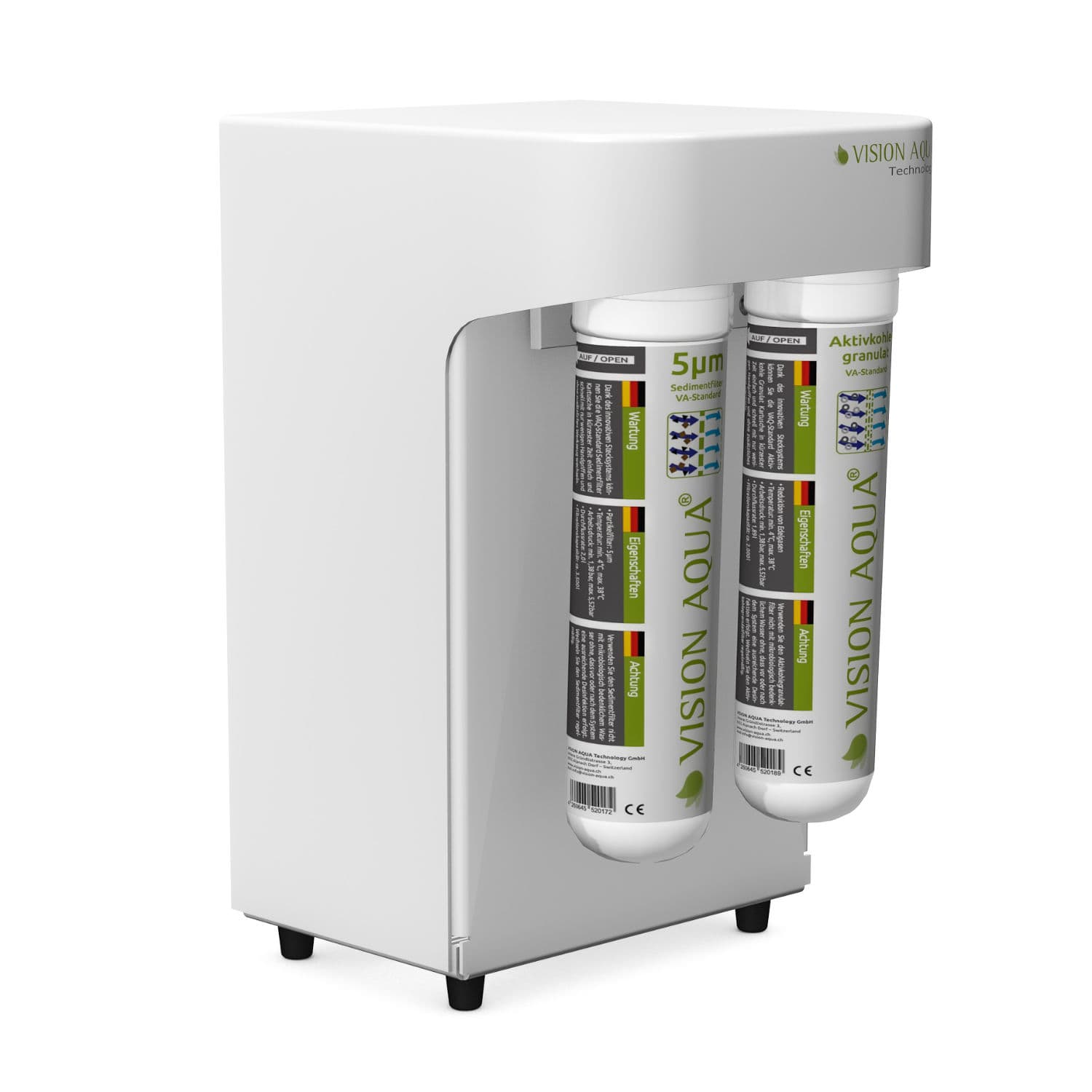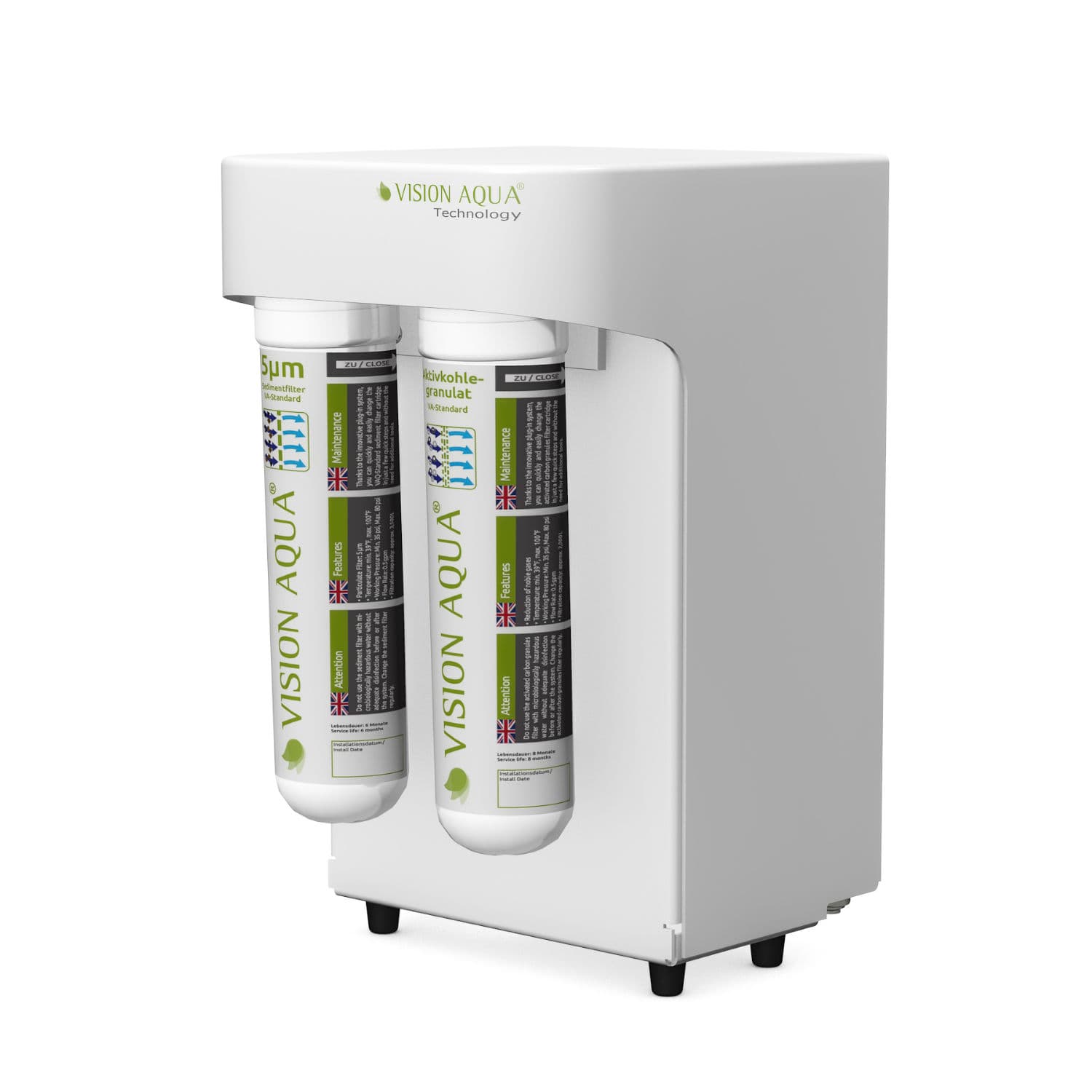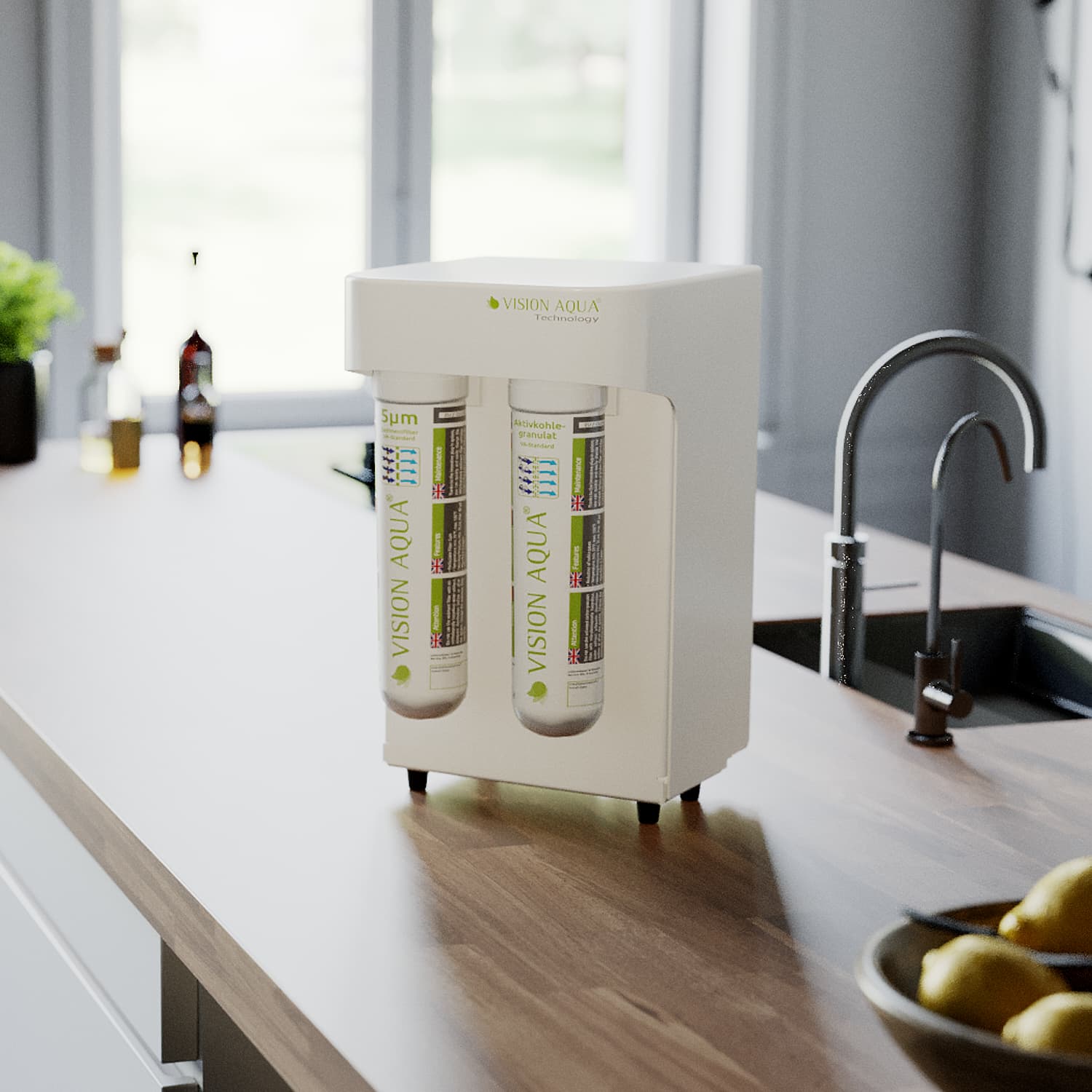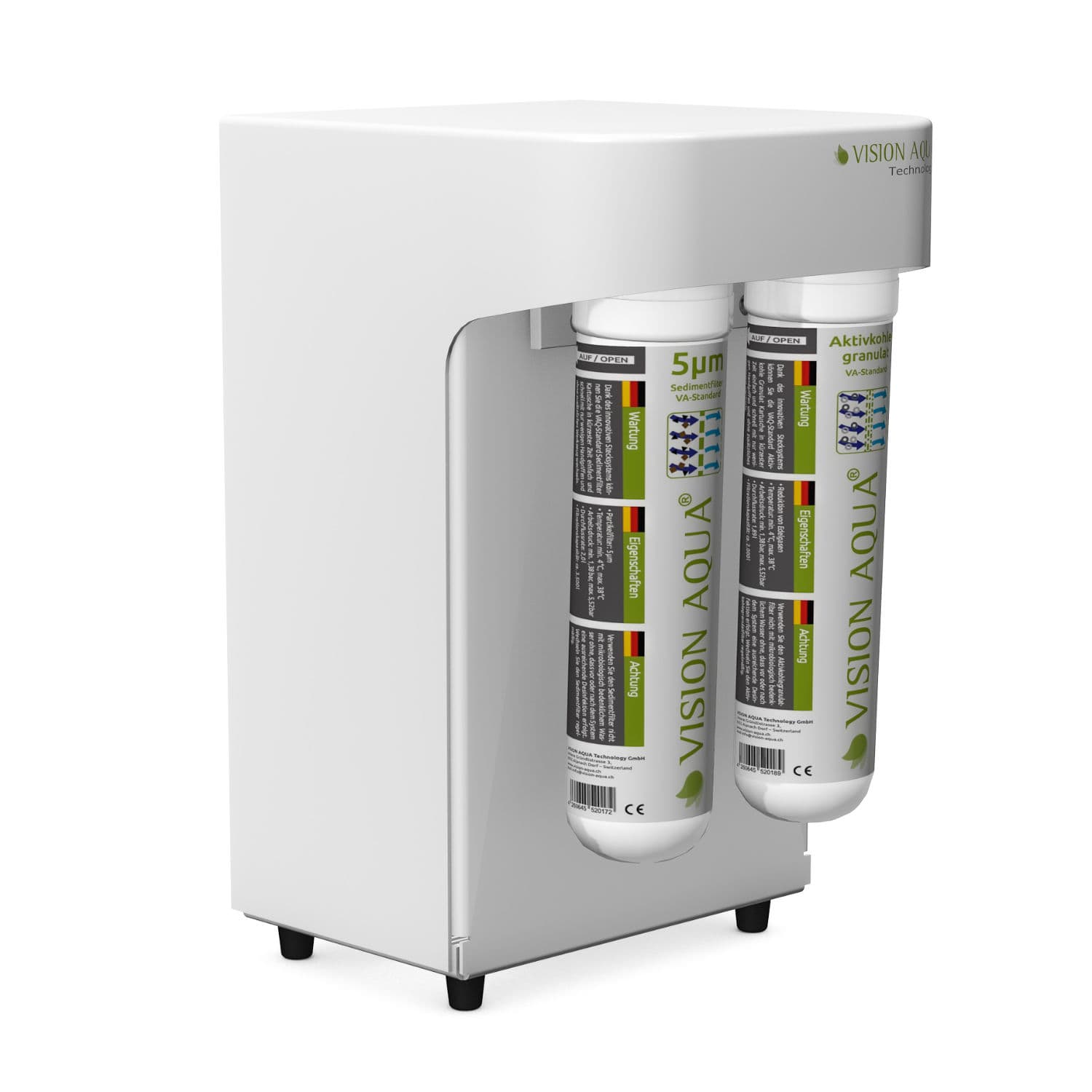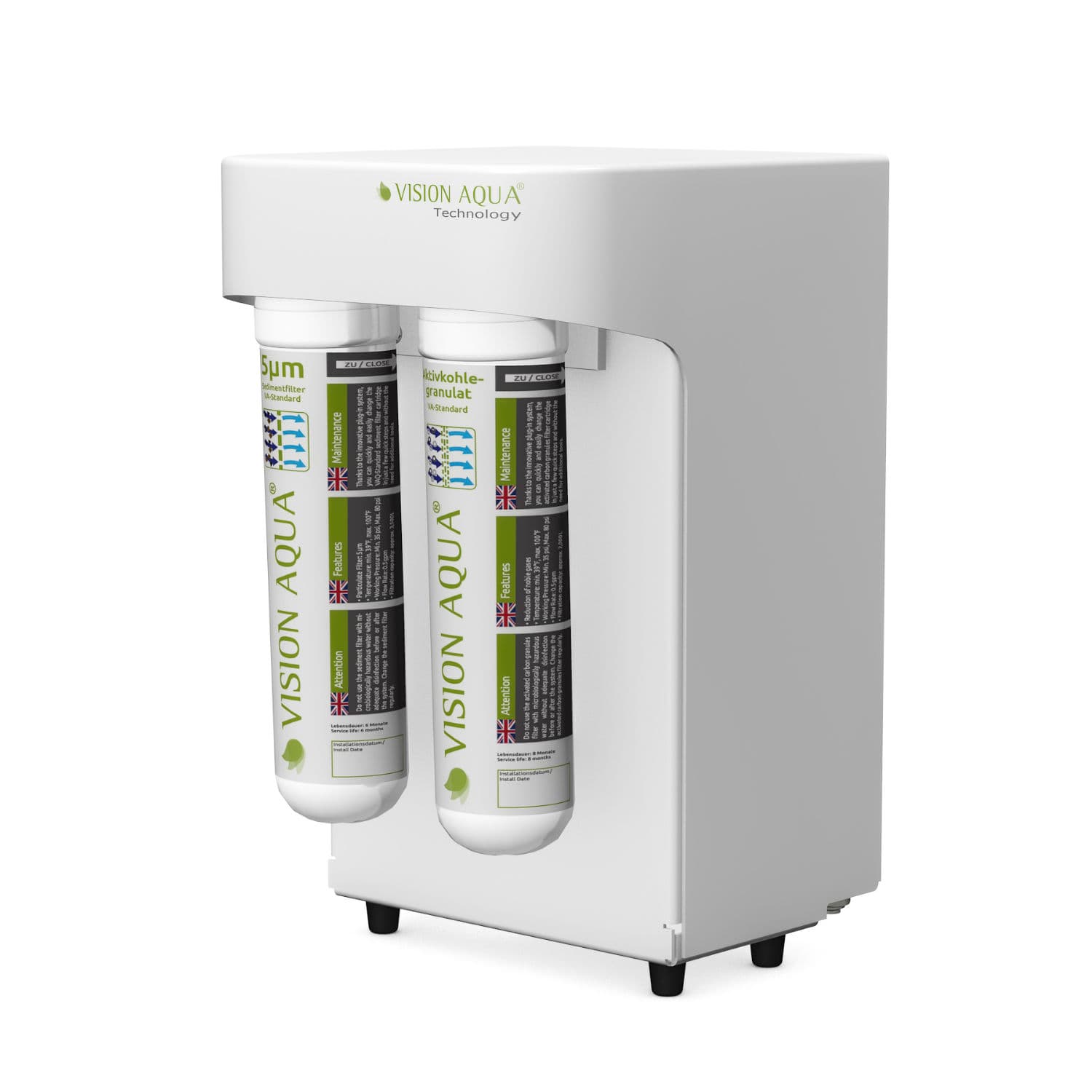 Available, delivery time: 1-3 days
Product number:
9000012.2
Manufacturer no.:
9000012.2
Choose the equipment variant of the VA-Mini water filter that suits you now
The VA-Mini water filter with connection set including a one-way water tap is the most commonly chosen installation option. This allows you to immediately start producing safe, clean and tasty drinking water, and the modern and simple design of the water tap fits into any environment. 
With the connection set including a 3-way faucet, you can use hot and cold tap water as usual, and the additional outlet provides you with the purified water directly from the VA-Mini water filter. 
If you already have a stainless steel or boiling water tap in your kitchen, then the VA-Mini water filter including the connection set is the right choice for you. 
All variants of our VA-Mini water filter come with a European power cord as standard. For Switzerland, please select your VA-Mini water filter variant as CH-version.
60
Purified water in liters per hour
2
Energy consumption in watts per liter
444
CO2 savings in kg per year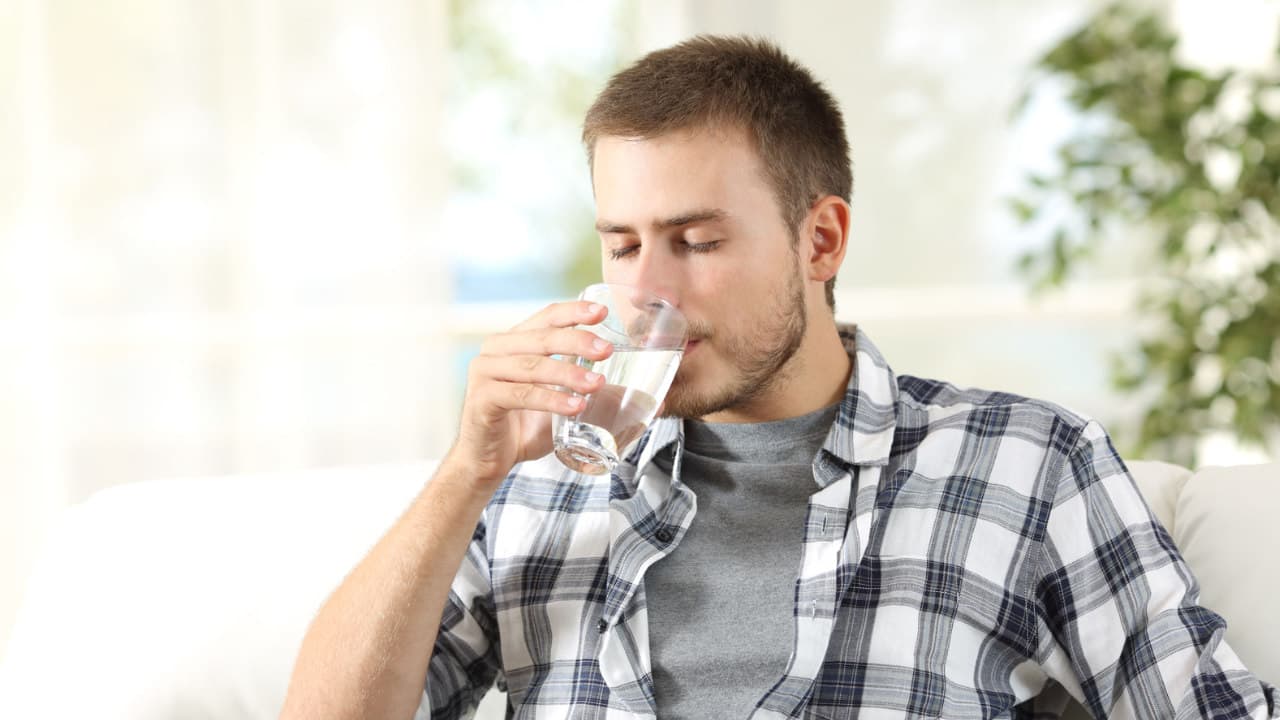 The perfect water filter for singles and small households
The VA-Mini is the perfect water filter specifically designed for singles and small households, combining all the advantages of a VISION AQUA® water filter in one system: compact design with great performance, easy installation, and tool-free filter replacement in no time make the device a comfortable water filter.
You have unlimited access to absolutely pure drinking water at all times, which is free from any harmful substances.
Carefully selected components and the latest water purification technology enable a production of pure water, depending on the incoming water temperature, of up to 1.1 l/min, all while having a system size of approximately 22 x 28 x 25 cm (W x H x D). Comparable water filter systems usually have double or triple the size. The water ratio, typical for VISION AQUA®, is unbeatable at 1:0.8 and cannot be compared to other water filters on the market. With the VA-Mini, you always get a high-quality drinking water in the usual high VISION AQUA® quality, free of any health hazardous substances.

The VA-Mini prioritizes simplicity. All inputs and outputs are arranged in the system so that nothing protrudes. The pre- and post-filters are conveniently mounted on the front of the VA-Mini, and no additional tools are required to replace them. Unnecessary bells and whistles have been consciously avoided, resulting in a functional and stylish VA-Mini that fits well even in small kitchens. If you're looking for a simple, fast, and sustainable way to purify your drinking water, the VA-Mini is the best choice for you. Safety and quality come first with this water filter.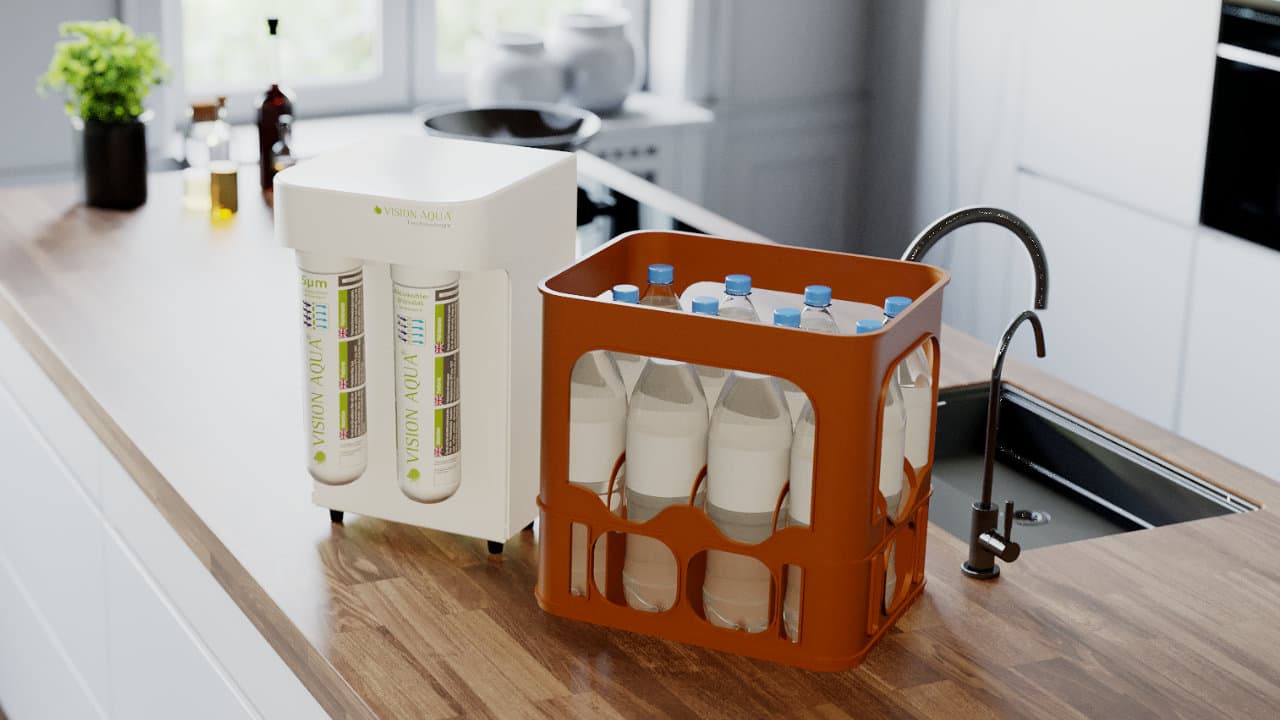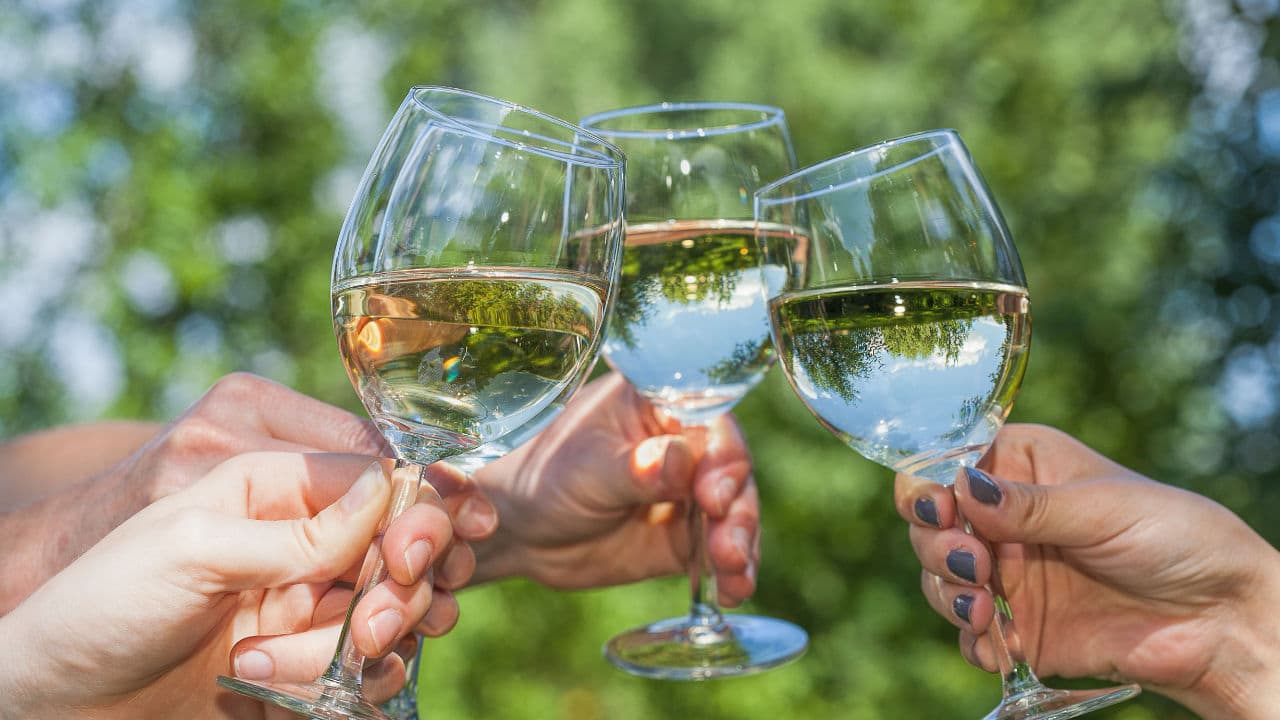 Compact design with great performance 
The VA-Mini water filter is composed of perfectly matched components that together provide you with a unique drinking water. With a production rate of approximately 60 liters of pure water per hour, there are no wishes left unfulfilled. 
During development, great care was taken to make the VA-Mini as compact as possible. The result is a water filter that does not exceed the size of a standard case of mineral water with 12 x 0.75 l water bottles. However, with the VA-Mini water filter, you have 6 times more drinking water available per hour than with the water bottles. 
Thanks to its compact and space-saving design, you can install the VA-Mini water filter under the sink even in small kitchens. With its timeless design, the VA-Mini water filter fits perfectly in both modern and stylish country-style kitchens.
Drinking water at the highest level 
The VA-Mini water filter uses the membrane diffusion principle for water purification. Only this ensures that up to 99 % of all harmful substances in the water, such as viruses and bacteria, microplastics, suspended particles and sediments, noble gases, drug residues and radioactive elements, are filtered out. What remains is only pure water as it should be - safe, clean and delicious!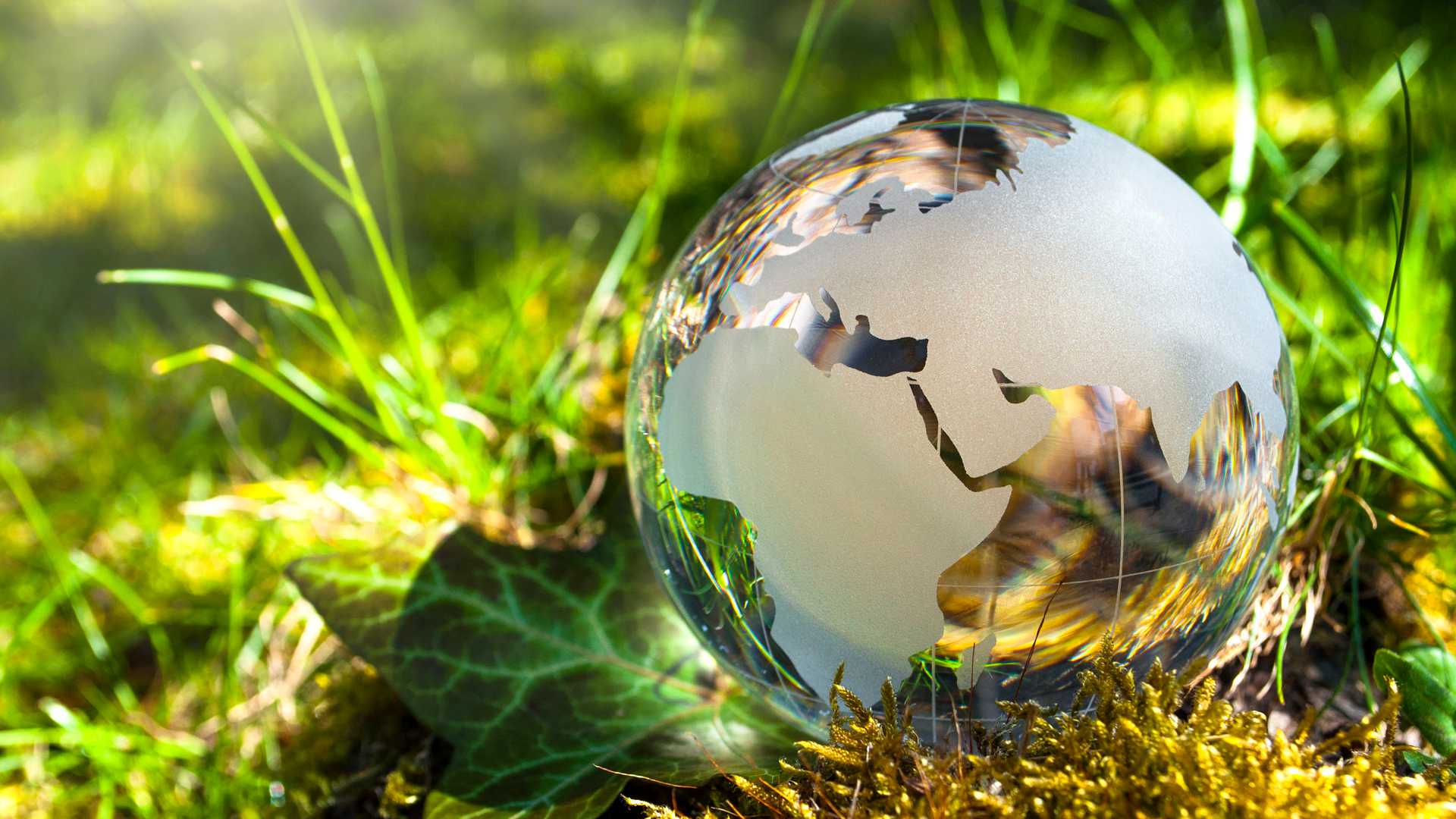 Make an active contribution to environmental protection
The VA-Mini water filter not only transforms ordinary tap water into safe, clean, and delicious drinking water, but it also eliminates the need for you to buy bottled water. The VA-Mini's drinking water is available to you unlimitedly at any time of day or night. By eliminating bottled water, you not only save approximately 50 % of the transport weight on your purchases but also improve your personal carbon footprint.
The VA-Mini water filter generates only 0.35 g of CO2 per liter for the provision of drinking water. This includes the extraction, treatment, distribution, and management by regional water companies to transport the drinking water to your home. This makes the VA-Mini water filter an environmentally friendly alternative to the massive amounts of single-use and reusable packaging that also require elaborate recycling efforts.
Save yourself unnecessary bottle purchases
It is recommended that you should consume at least 3 liters of water per day. If you have to regularly buy bottled water, even for just one person in the household, a large amount of money adds up over the course of a month or even a year. 
1 liter of bottled water costs a minimum of 0.13 € (excluding deposit). You have to spend 0.39 € per day just on bottled water. Extrapolated to a 30-day month, that's 11.70 € that has to be spent. In a month with 31 days, it's even 12.09 €. This doesn't sound like a lot at first, but these expenses add up to 142.35 € in a year just for buying bottled water. 
In contrast, treating tap water with the VA-Mini water filter in a sensible and environmentally friendly way is much cheaper than buying bottled water. 
The VA-Mini water filter requires approximately 1.8 liters for 1 liter of pure water. The basis for the calculation is the price of 1.766 € per cubic meter of water + 1.56 € for sewage charges. This corresponds to approximately 0.00332 € per liter, which translates to approximately 0.0059 € per liter for the system. (Prices for Munich as of January 1, 2021)
An individual person therefore only spends 0.017 € per day. When extrapolated to a 30-day month, that's only 0.53 € spent on drinking water per month. In a month with 31 days, it's 0.54 €. Extrapolated to a year, this is only 6.46 € for absolutely pure drinking water.
Comparing the expenses of 142.35 € per year for bottled water with the drinking water from the VA-Mini, there is a saving of 135.89 €, and you always have pure drinking water available.
VA-Mini Applications - more than just drinking water
---
In addition to pure drinking pleasure, the purified water from the VA-Mini water filter offers many other applications. Enhance your drinks and cook delicious meals. Your pets will also enjoy the taste and will not want to drink anything else. Flowers and plants will bloom in full splendor, and household tasks can also be done much faster with pure water.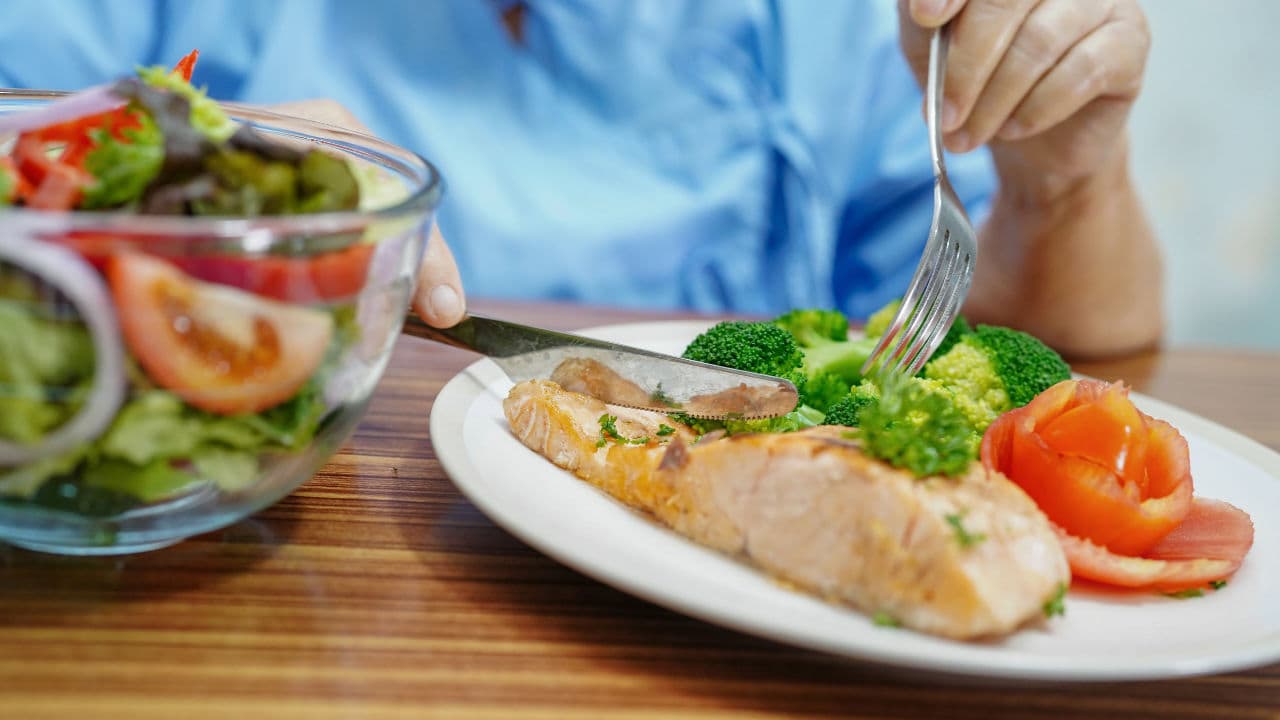 Cooking with pure water
With the VA-Mini water filter, you will never have to use tap water again when cooking. All unwanted substances are filtered out of the water, allowing the flavors of the ingredients to be fully expressed without being overshadowed. Experience a more intense taste in your meals from now on.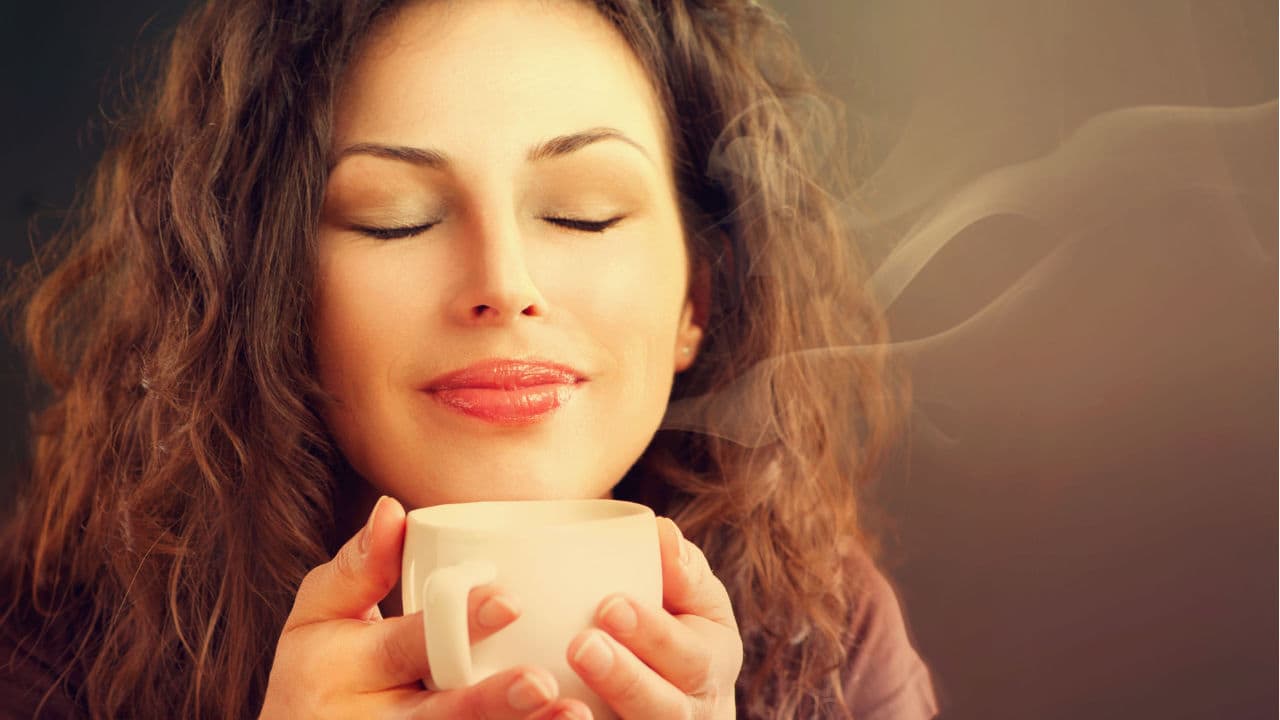 Optimal Coffee and Tea
Water has a significant impact on the taste of coffee and tea. To achieve an intense taste experience, you should only use purified water from the VA-Mini water filter for your coffee and tea beverages. The purified water ensures optimal development of each aroma, and the subtle flavor nuances are perfectly highlighted. Your drinks will have a much richer color, and there will be no unsightly streaks on the surface, as is often seen with normal tap water.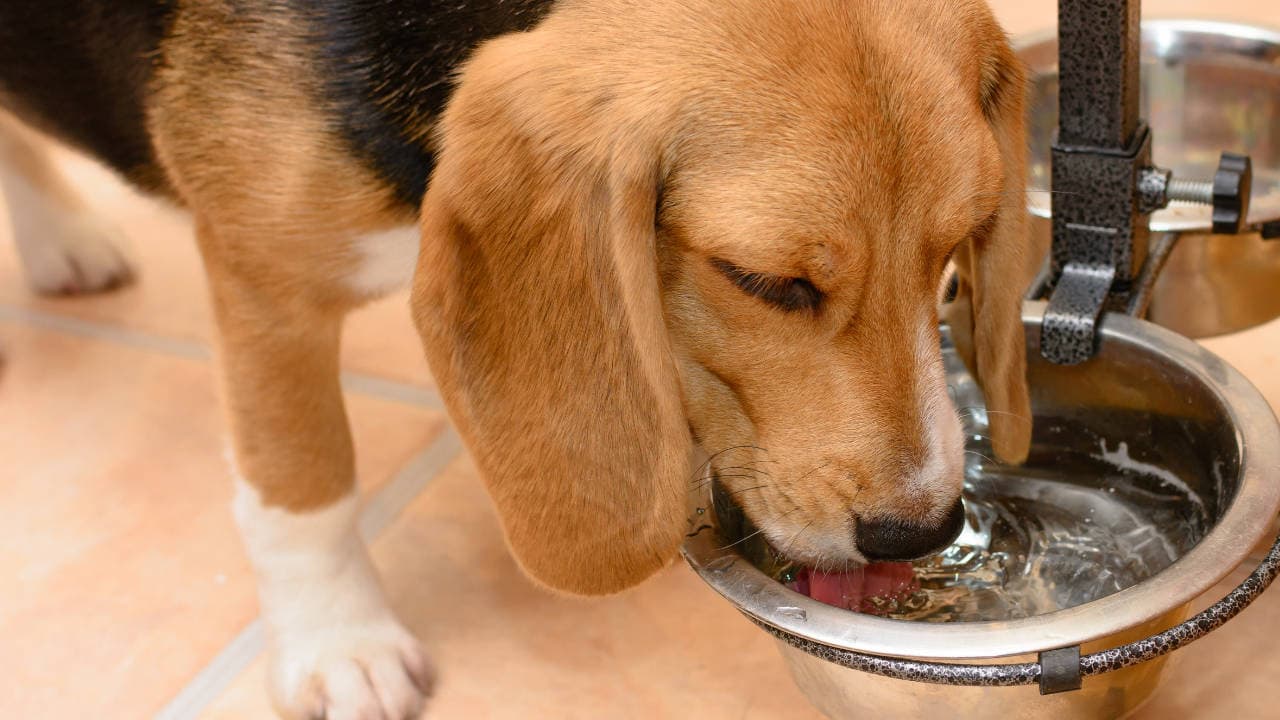 Pets love the pure water 
Whether it's a dog or a cat, your pet will never want to go back to regular tap water once they have tasted the pure water from the VA-Mini water filter. Animals instinctively know which water is good for them, and when given a choice between regular tap water and clean pure water, they will always choose the pure water. Try it out and you will be surprised. With the VA-Mini pure water in their water bowl, there will be no more residual water, and your pet will prefer to drink much more water.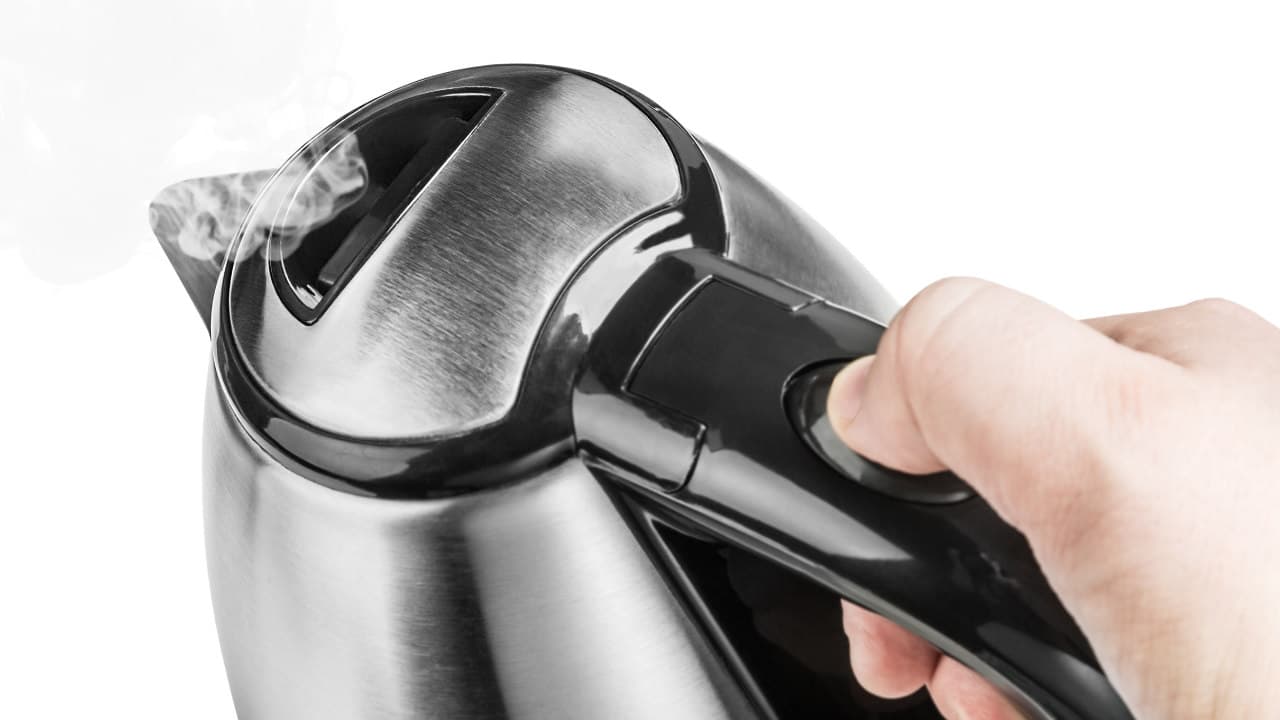 Pure water for water kettles 
Limescale deposits in kettles are not only unsightly, they also provide ideal living conditions for bacteria. With the pure water from the VA-Mini water filter, no more limescale will detach in the kettle. 
Limescale in the kettle is now finally a thing of the past! Your kettle will also thank you because with the pure water from the VA-Mini water filter, it will work longer and more reliably.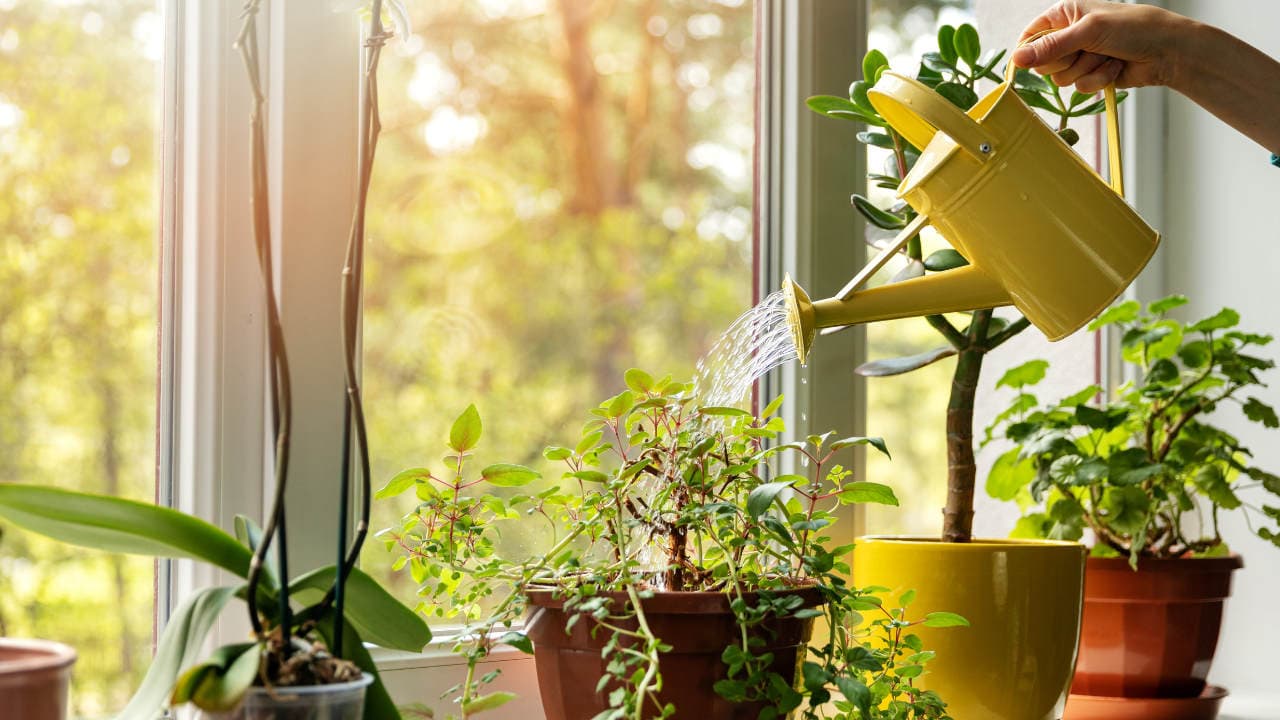 Making flowers and plants bloom 
Water quality plays a crucial role in the growth of flowers and plants. To ensure that they thrive perfectly, the water should be as pure and uncontaminated as possible. With the pure water from the VA-Mini water filter, you create the ideal foundation for your flowers and plants at home. It is completely free of contaminants, allowing your plants to absorb the essential nutrients from the soil much better and thrive. Everyone will envy you for the beauty and blossoming of your flowers and plants.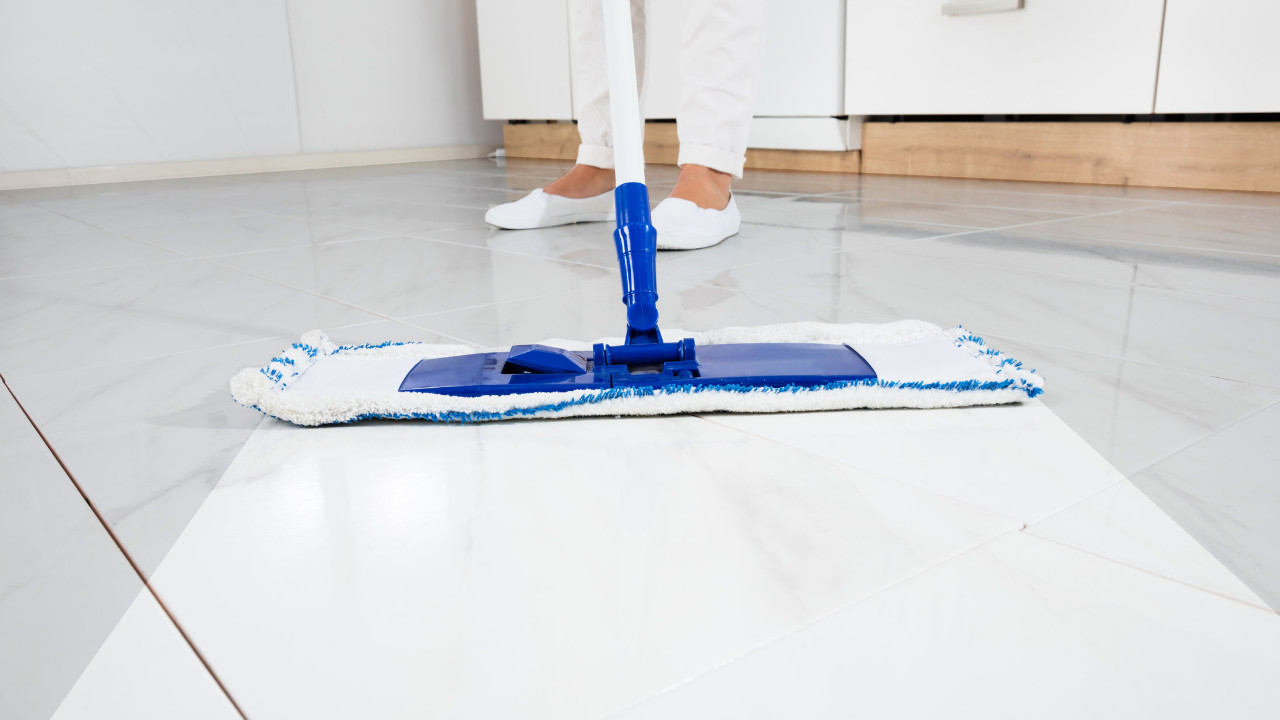 Eco-friendly cleaning agent 
With the purified water from the VA-Mini water filter, you have an innovative, eco-friendly, and effective household helper at your fingertips. Its strong cleaning power is ideal for cleaning and disinfecting surfaces, floors, and windows as well as sensitive surfaces. Reduce chemical cleaning agents and at the same time protect the environment. The purified water mixes perfectly with existing dirt particles and picks them up more thoroughly than conventional tap water. After cleaning, dirt particles are less likely to adhere to surfaces, which is particularly noticeable when cleaning windows. Simply try it out.
VA-Mini water filter - easy and space-saving installation in the kitchen
---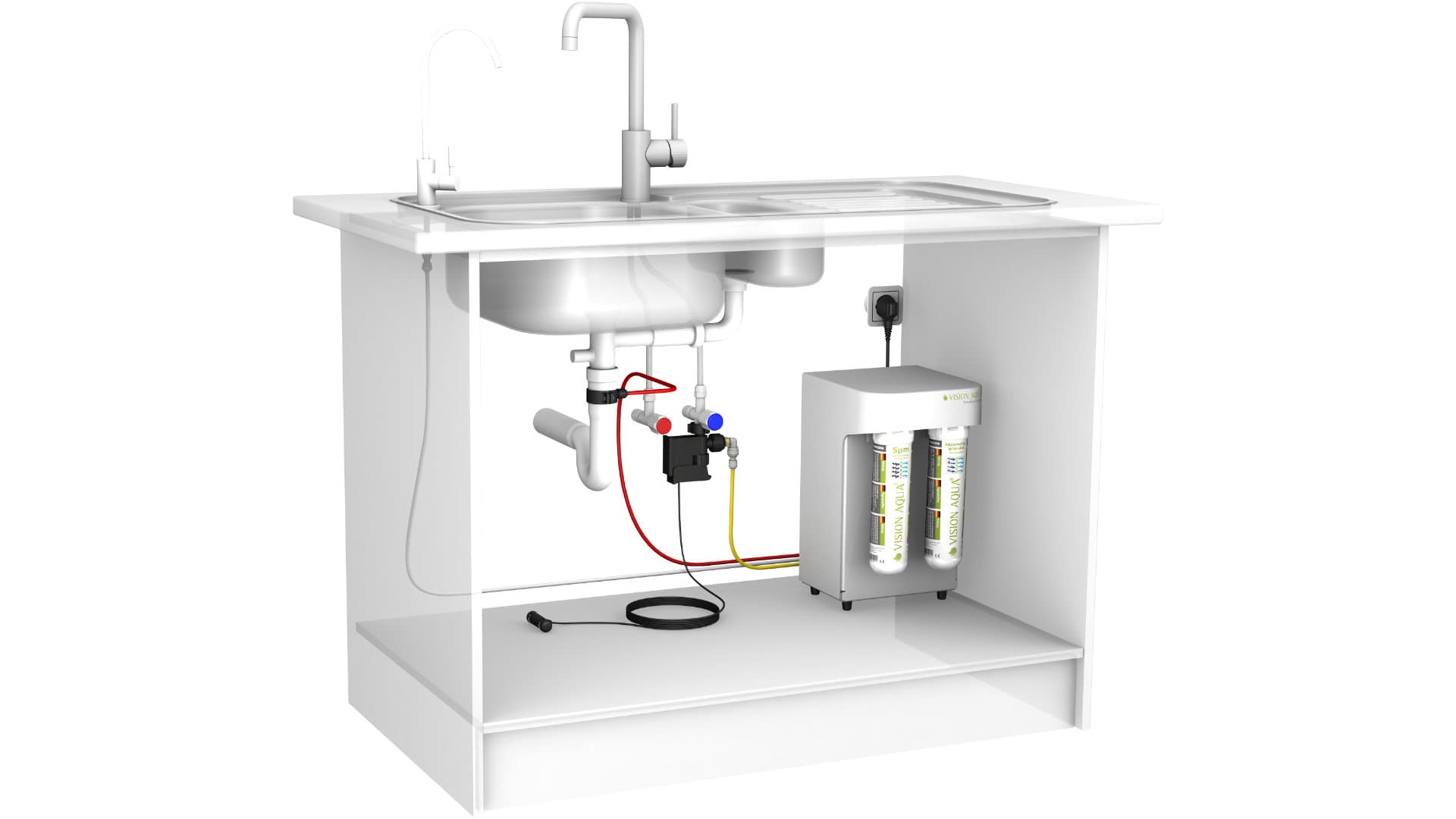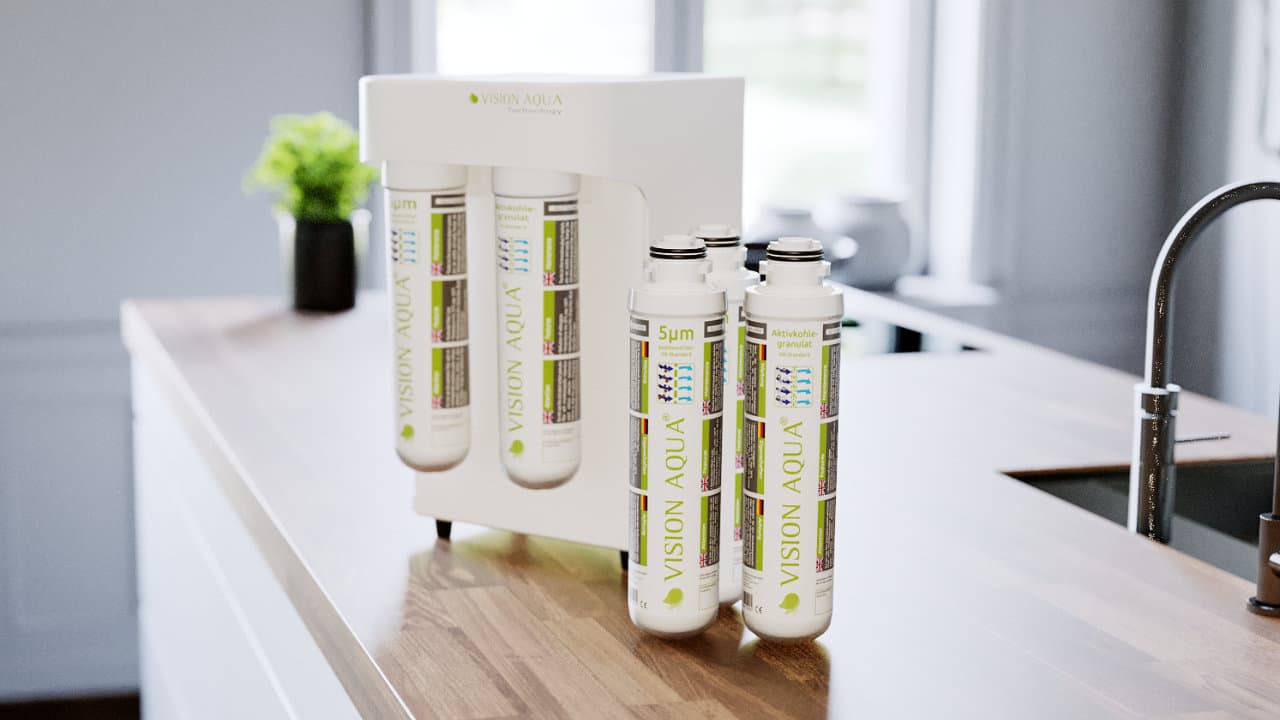 Very easy filter change
The pre- and post-filter are conveniently installed at the front of the VA-Mini. This allows you to easily change the filter without having to remove the system. With the innovative push & click method, we have designed the filter change for our VISION AQUA® water filtration systems to be as user-friendly and simple as possible.
You simply tilt the filter units forward and turn the filter out of the filter head. Then, install the new filter units in the reverse way. This makes it possible to change the filter within a very short time without the need for additional tools. 
The connection between the filter cartridge and the filter head is made using a bayonet lock. Under pressure, the connection locks firmly into the bayonet lock, making it almost impossible to loosen or open the connection. Two mechanical valves in the filter heads lock the water inlet and outlet during the filter change. This prevents water from leaking out of the system uncontrollably and causing damage. 
The filter cartridges must be able to withstand pressure peaks of up to 50 bar that can occur in water pipes without bursting or even jumping out of the cartridge head. To ensure this, the VISION AQUA® standard filter cartridges are sealed using friction welding, which achieves the highest strength. 
In addition, the replacement filter cartridges have their own seals that do not need to be cleaned, checked, or replaced in a complicated manner during the filter change.
Product information "VA-Mini - EU version incl. connection set and 1-way water tap"
Scope of delivery:
1 x VA-Mini
1 x Connection set for VA-Mini
2 x VA-Standard - Sediment-Filter, PP cartridge (pre-filter)
1 x VA Standard - Granulated Activated Carbon Filter, GAC Cartridge (post-filter)
1 x 1.8m power cord - EU version
1 x 1-way tap, tap with straight connector - 1/4" tube external diameter (set)
Attention:
The filter cartridges are already inserted and dry!
---
Bin sehr zufrieden, der Einbau wurde innerhalb von 15 Minuten erledigt. Der Filter ist klein und kompakt.
Schneller Einbau und sauberes Wasser. Was will man mehr?
Der Filter ist gut und tut was ersoll.
Der Filter tut was er soll und macht einen guten Eindruck. Das Wasser ist sehr lecker und man hat es auch gleich zur verfügung. Ich bin soweit zufrieden. Mal schauen ob der Filterwechsel wirklich so leicht zu mache ist, wie es auf der Webseite beschrieben wird. Aber da muss ich noch ein bisschen drauf warten. Der einzige Wermutstropfen ist die doch recht lange Lieferzeit von ca 2 Wochen.
Für einen kleinen Haushalt von 2 Personen ist die Anlage perfekt! Mein Freund und ich sind hellauf begeistert und froh, dass wir uns für den Wasserfilter entschieden haben.
Sehr gutes und sauberes Trinkwasser
Eigentlich wollte ich 10 Punkte geben, aber das Anschlusskabel ist etwas zu kurz, 1,5 m ist unter der Küche etwas wenig, das ist aber auch mein einziger Kritikpunkt. Ansonsten macht das Gerät, was es soll, es produziert ein sehr sauberes Trinkwasser 4 ppm welches erfrischend und neutral schmeckt.